Two minors arrested after string of vehicle burglaries; gun found
Published at
|

Updated at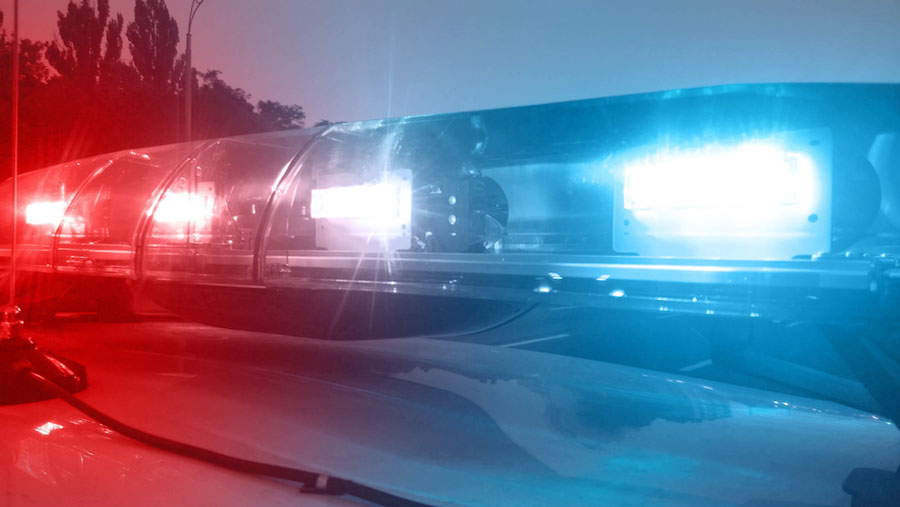 The following is a news release from Idaho Falls Police on Monday, Dec. 21.
IDAHO FALLS – On Dec. 14, 2020, shortly after 1 a.m., Idaho Falls Police officer responded to the area of S Higbee Avenue for a report of an attempted vehicle burglary. A resident noticed the dome light in his car turn on from inside his residence. When he went outside, there was no one around, but he saw foot prints in the snow around his vehicle and called Idaho Falls Police Dispatch. The caller reported that he didn't believe anything was taken from his vehicle but that it had been left unlocked.
Idaho Falls Police officers responded to search the area. Officers on foot located two sets of footprints in the snow that appeared to show that two people had moved down the street, stopping at multiple cars in the area. Officers followed the footprints and continued searching the area, including on Higbee, 25th Street, through Community Park, Ridgecrest Drive, Limestone Drive, Lone Pine Drive, Pescadero Place, Londonderry Avenue, Old Castle Lane, and Tipperary Lane.
Officers noted from the footprints that two people had approached a large number of vehicles parked on the street or in driveways as well as details consistent with the suspects looking for unlocked vehicles that they could search for valuables to steal. In Community Park, officers located two backpacks which appeared to have been stolen from vehicles, searched and then discarded.
IFPD officers followed the footprints to the west side of Shamrock Park. An IFPD officer parked near the east exit of the park with his lights off on a hunch that the suspects may exit the park there.
Shortly after setting up there, the officer witnessed two males exit the park. The two males saw the officer and fled on foot back towards the park and onto Tipperary Lane. The officer gave chase on foot yelling for the males to stop and announcing himself as a police officer.
The two males separated and the officer caught one of the males jumping over a fence on Tipperary Lane. The officer again directed the male to stop and announced himself as a police officer. The male stopped at that time and was taken into custody without further incident.
Officers continued searching for the second male. By following footprints from the first male, officers located three AR-15 magazines in the snow, two of which were loaded. Between the two sets of footprints, officers located an AR-15 rifle also lying in the snow.
Officers located the second male hiding in a backyard in the 2000 block of Tipperary Lane where he was also taken into custody.
In addition to the AR-15 and AR-15 magazines, the two males were found in possession of several items of stolen property including pistol magazines, jewelry, a cell phone, a tablet, and a number of other items. These items were all taken from unlocked vehicles. Most items have successfully been returned to their rightful owners by officers.
The males told officers where they had taken the firearm and magazines from. Officers located the correct vehicle were able to confirm with the vehicle owner that no other weapons or ammunition had been taken from the vehicle and were still missing.
The two males admitted to officers that they had been looking for unsecured vehicles through the area. When they found an unsecured vehicle, they would search the vehicle for any valuable items and take them. Vehicles that were locked were otherwise left alone.
The two males are juveniles and as such their names will not be released. Both males were placed under arrest for multiple felony and misdemeanor offenses.
The Idaho Falls Police Department would like to remind community members to secure their vehicles and residences at night and to bring valuables, including firearms, inside whenever possible. IFPD has and continues to regularly patrol areas where these incidents have been reported, while also responding to other calls for service and public safety needs in the city.
Community members can help to protect themselves from becoming victims of burglary or theft by forming the habit of securing their vehicles and property each night. Locking doors is a simple but incredibly effective deterrent against vehicle burglaries and similar crimes of opportunity. An unlocked vehicle, garage or home presents an easy opportunity for someone with ill intent.
A large number of vehicle burglaries and attempted vehicle burglaries have been reported in recent weeks throughout the Idaho Falls area. Nearly all cases where items were stolen involved unlocked and unsecured vehicles. Items have also been stolen from garages that were left open, and in a few cases over the past few months residents have even reported people entering or attempting to enter their homes through unlocked doors. Items reported stolen from vehicles alone includes cash and other forms of currency, tools, jewelry, and firearms.
IFPD has also had multiple instances reported where a home owner has home security footage that shows a person attempting to open their vehicle's locked door. When burglars are met with a locked door in most cases they simply move on.
An easy way to form this habit is set a reminder on your smart phone or other device at 9 p.m. (or other time appropriate for your schedule before evening hours) every night to check and lock vehicle doors, garage doors, and entry points to your home. IFPD will continue to respond to and investigate reports of suspicious incidents, attempted burglaries, and burglaries in the community