Air Idaho Rescue answers 7 Questions with Emmy
Published at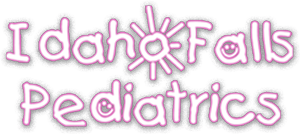 7 Questions with Emmy is brought to you by Idaho Falls Pediatrics, whose specialty is your child's health and happiness. Its doctors and staff are dedicated to providing the best, cutting edge solutions for your child's medical condition in a friendly, clean and respectful atmosphere.
Every week I'm interviewing fascinating people in our community, nation and around the world!
The idea came from a Facebook commenter who saw a video of me and my family floating down the river in Island Park. The person said I should turn the tables and interview my dad (Nate Eaton) – so I did and the rest is history!
Today I'm interviewing Carl, Tom and Elly from Air Idaho Rescue. They invited me to see their plane and helicopter at the Idaho Falls Regional Airport. They stay busy helping people in emergencies all day long and I learned a lot (even though it was very cold and windy!).
Here are the questions I asked:
What is it like carrying really sick people in the helicopter and plane?
What do you do if someone is stranded on a mountain?
How do you keep calm when you're in a helicopter or plane and the patient isn't doing well?
How many patients a day do you normally transport and what's been the busiest day you've had?
Have you ever had more than one person in the Air Idaho helicopter?
If I needed to be picked up by your helicopter or plane, what do I need to know?
Can you show me around your helicopter and plane?
Emmy's on Facebook! Connect with her here.