A special 7 Questions inside one of the nicest hotel suites in America at The Venetian Resort
Published at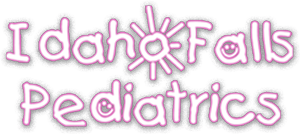 7 Questions with Emmy is brought to you by Idaho Falls Pediatrics, whose specialty is your child's health and happiness. Its doctors and staff are dedicated to providing the best, cutting edge solutions for your child's medical condition in a friendly, clean and respectful atmosphere.
Every week I'm interviewing fascinating people in our community, nation and around the world!
The idea came from a Facebook commenter who saw a video of me and my family floating down the river in Island Park. The person said I should turn the tables and interview my dad (Nate Eaton) – so I did and the rest is history!
Our family is in Las Vegas for Spring Break and I have some special interviews lined up this week. Today I'm speaking with Jaime Miranda – the Vice President of Hotel Operations for The Venetian Resort. She has an impressive resume and has worked in the hospitality industry for nearly 20 years.
We did our interview in one of the nicest hotel suites in America at the Venetian and with the help of Jaime, I'm giving you a behind-the-scenes look!
Here are the questions I had for Jaime:
How did you get your job at The Venetian?
How many beds are in the hotel?
What do you do for your job and what's your favorite part?
What's a cool feature we might not know about The Venetian?
Can you tell us about the gondolas?
What's a big lesson you've learned doing your job?
Do you have a favorite place to eat in The Venetian?
You can watch my entire interview in the video player above and I'll have more '7 Questions' segments throughout the week.
Don't forget to follow me on Facebook (my parents manage the page) and you can send me an email with suggestions: emmy@eastidahonews.com.
Emmy's on Facebook! Connect with her here.