Dr. Joseph Moore with Idaho Falls Pediatrics answers 7 Questions with Emmy
Published at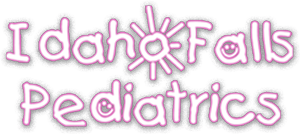 7 Questions with Emmy is brought to you by Idaho Falls Pediatrics, whose specialty is your child's health and happiness. Its doctors and staff are dedicated to providing the best, cutting edge solutions for your child's medical condition in a friendly, clean and respectful atmosphere.
Every week I'm interviewing fascinating people in our community, nation and around the world!
The idea came from a Facebook commenter who saw a video of me and my family floating down the river in Island Park. The person said I should turn the tables and interview my dad (Nate Eaton) – so I did and the rest is history!
Today I'm interviewing Dr. Joseph Moore with Idaho Falls Pediatrics. He attended BYU in Provo and completed his MD degree from the University of Utah. His residency was at Children's Mercy Hospital in Kansas City and he has been working at Idaho Falls Pediatrics since 2004. Dr. Moore has six boys and knows Spanish.
These are the questions I asked Dr. Moore:
Why did you want to become a doctor?
Sometimes I feel afraid when I have to go to the doctor. How can I face my fear?
Who do you look up to as a doctor?
Whose idea was it to build your new office in Ammon like a castle?
Why do doctors always look in your ears?
What can I do to stay healthy?
My mom says if you swallow gum elastics will grow in your belly. Is that true?
Watch my entire interview with Dr. Moore in the video player above.
If you have an idea of someone I should interview or just want to say hi, send me an email: emmy@eastidahonews.com.
Emmy's on Facebook! Connect with her here.