Mindy Rees, a young widow, answers 7 Questions with Emmy for International Widows' Day
Published at
|

Updated at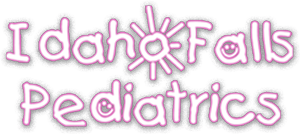 7 Questions with Emmy is brought to you by Idaho Falls Pediatrics, whose specialty is your child's health and happiness. Its doctors and staff are dedicated to providing the best, cutting edge solutions for your child's medical condition in a friendly, clean and respectful atmosphere.
Every week I'm interviewing fascinating people in our community, nation and around the world!
The idea came from a Facebook commenter who saw a video of me and my family floating down the river in Island Park. The person said I should turn the tables and interview my dad (Nate Eaton) – so I did and the rest is history!
Every year on June 23, International Widows' Day gives special recognition to widows of all ages around the world. I did not know this day existed until a few weeks ago when my dad spoke with Mindy Rees. She is a young mother of four kids whose husband, Wyatt, died of ALS in December 2019 at the age of 35.
I thought it might be interesting to chat with Mindy about what it's like being a widow, how we can help those who are grieving following death and what she wants us to know. We met up at Wyatt's gravesite at the Ucon Cemetery for a chat.
Here are the questions I asked here:
I know your husband was sick with ALS. Can you tell me more about what that is?
Does it make you sad to talk about your husband Wyatt?
Sometimes I don't know what to say when people are sad. What are some good ways to be there for those who have lost a spouse?
What are things that are not helpful for widows and widowers?
What is one of your favorite memories with Wyatt?
Is it hard going to school for nursing while being a single parent?
What is your favorite thing about being a mom?
You can follow Mindy on Instagram here and on Facebook here.
If you have an idea for someone I should interview or just want to say hi, email me! My address is emmy@eastidahonews.com.
Emmy's on Facebook! Connect with her here.