Toy expert Laurie Schacht answers 7 Questions with Emmy
Published at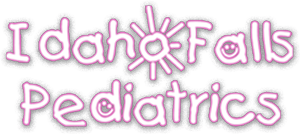 7 Questions with Emmy is brought to you by Idaho Falls Pediatrics, whose specialty is your child's health and happiness. Its doctors and staff are dedicated to providing the best, cutting edge solutions for your child's medical condition in a friendly, clean and respectful atmosphere.
Every week I'm interviewing fascinating people in our community, nation and around the world!
The idea came from a Facebook commenter who saw a video of me and my family floating down the river in Island Park. The person said I should turn the tables and interview my dad (Nate Eaton) – so I did and the rest is history!
Laurie Schacht is a mother of three and president and chief toy officer of Adventure Publishing Group. She has more than 20 years of experience in the toy industry, reporting on and overseeing changes and trends in the business.
Starting Sunday, Laurie will be featured in a new four-part docuseries from The HISTORY Channel called "The Toys That Built America." It chronicles the toy titans whose imaginations soared to build billion-dollar empires, the rivalries that gave rise to the modern toy industry and the history of the visionaries behind iconic and enduring products like Monopoly, G.I. Joe, Silly Putty and Matchbox Cars.
Here are the questions I asked Laurie:
How long have you been working in the toy industry and how did you get your start?
My favorite toys are Barbies and LOL dolls. What are yours?
Lots of toys are made each year, but some become toys everyone knows and loves. What makes a toy like Barbie so special?
Can you tell me about a toy that was created on accident?
Who picks what toys will be made and is there a group of kids who try them out?
What's your favorite thing about working in the toy industry?
How can people watch "The Toys That Built America"?
Watch my entire interview with Laurie in the video player above.
"The Toys That Built America" premieres on The HISTORY Channel Sunday, Nov. 28 at 9/8c and continues through late-December.
If you have any ideas of someone I should interview or just want to say hi, email me: emmy@eastidahonews.com.
Emmy's on Facebook! Connect with her here.