Musician Kurt Bestor answers 7 Questions with Emmy
Published at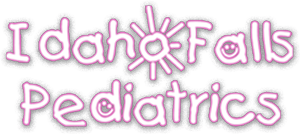 7 Questions with Emmy is brought to you by Idaho Falls Pediatrics, whose specialty is your child's health and happiness. Its doctors and staff are dedicated to providing the best, cutting edge solutions for your child's medical condition in a friendly, clean and respectful atmosphere.
Every week I'm interviewing fascinating people in our community, nation and around the world!
The idea came from a Facebook commenter who saw a video of me and my family floating down the river in Island Park. The person said I should turn the tables and interview my dad (Nate Eaton) – so I did and the rest is history!
Kurt Bestor launched his career writing music for television and movies. His credits include more than 40 film scores and more than 40 themes for national TV programs and commercials including NFL Monday Night Football, National Geographic Explorer, TBS's Wild! Life Adventures and the IMAX film "The Great American West." He also composed music for the 2002 Winter Olympics in Salt Lake City.
He has won Emmy awards and has received Grammy nominations. Kurt is well-known for his Christmas albums and was recently in eastern Idaho when I was able to sit down with him for 7 Questions. Here is what I asked him:
What first got you interested in music?
Do you play the piano every day?
What is the most challenging or rewarding music you have composed?
Do you have a dream collaboration and if so, who is it?
I just got an Echo Dot. Finish this sentence for me: Alexa, play me…
What is the best advice you've ever been given?
Can you play me a song?
Watch my entire interview with Kurt in the video player above.
You can learn more about him by visiting his website or Facebook page.
If you have any ideas of someone I should interview or just want to say hi, email me: emmy@eastidahonews.com.