Michael Bublé opens up about his family, music and answers 7 Questions with Emmy
Published at
Every week I'm interviewing fascinating people in our community, nation and around the world!
The idea came from a Facebook commenter who saw a video of me and my family floating down the river in Island Park. The person said I should turn the tables and interview my dad (Nate Eaton) – so I did and the rest is history!
Michael Bublé is one of the most popular singers in the world. He has sold over 75 million albums and his new album 'HIGHER' is his ninth Top 10 on Billboard's Album Sales Chart.
Michael has sold out shows in over 30 countries and will start his US tour later this summer. He and his wife Luisana Lopilato are the parents of three children with one on the way.
Michael agreed to sit down and chat with me about his music and more!
Here's what I asked him:
Your new album 'HIGHER' was just released. How is it different than your other music?
Tickets just went on sale for your U.S. concert tour. What is the best and worst part of touring?
Have you ever been to Idaho and tried our famous potatoes?
Your son Noah is 8, the same age as me. I'm so glad he beat cancer. How he is doing now and what do you like best about being a dad?
You and your wife filmed a music video in a grocery store years ago. What's the coolest thing you've ever bought your wife from a store?
Can you tell me something about yourself that might surprise me?
What's the best piece of advice you've been given that you can share with me?
Watch my entire interview with Michael in the video player above! You can follow him on his website, Facebook, Instagram and YouTube.
If you have any ideas of someone I should interview or just want to say hi, email me: emmy@eastidahonews.com.
Connect with Emmy on Facebook and Instagram!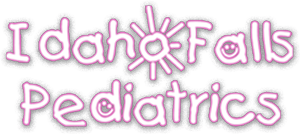 7 Questions with Emmy is brought to you by Idaho Falls Pediatrics, whose specialty is your child's health and happiness. Its doctors and staff are dedicated to providing the best, cutting edge solutions for your child's medical condition in a friendly, clean and respectful atmosphere.