FOX News anchor Martha MacCallum answers 7 Questions with Emmy
Published at
Every week I'm interviewing fascinating people in our community, nation and around the world.
Martha MacCallum is the anchor and executive editor of "The Story" on FOX News Channel. Over her career, she has moderated debates, anchored live coverage of major breaking news, interviewed numerous political leaders (including U.S. Presidents) and traveled the world reporting stories.
Martha invited me to chat with her on the set of her daily program in New York City. Here's what I asked her:
When did you know you wanted to be a journalist?
What do you like most about your job?
How do you stay positive when you have to cover so many negative stories?
Can you tell me about your most embarrassing moment on the air?
I'm here in New York City. What do you like best about living here and what is your favorite food to eat that you can only get in New York?
Have you ever been to Idaho and tried our famous potatoes?
Who is your dream interview?

BONUS QUESTION

Can you share a piece of advice that might help me when I do interviews?
Watch my entire interview with Martha in the video player above and follow her on Facebook, Instagram and Twitter.
Missed any of my previous interviews? Watch them all here. And if you have an idea of someone I should interview or just want to say hi, email me: emmy@eastidahonews.com.
Connect with Emmy on Facebook and Instagram!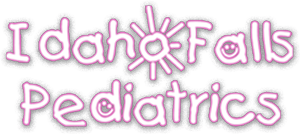 7 Questions with Emmy is brought to you by Idaho Falls Pediatrics, whose specialty is your child's health and happiness. Its doctors and staff are dedicated to providing the best, cutting edge solutions for your child's medical condition in a friendly, clean and respectful atmosphere.
Get News In Your Inbox