General Election 2020 Results
Here are results from the U.S. presidential and various eastern Idaho elections. See our this year's election coverage here, and the 2016 presidential results here.
Note: EastIdahoNews.com is being cautious about posting the national presidential results when zero or very few votes from a state have been counted.
Presidential race
US President - Electoral College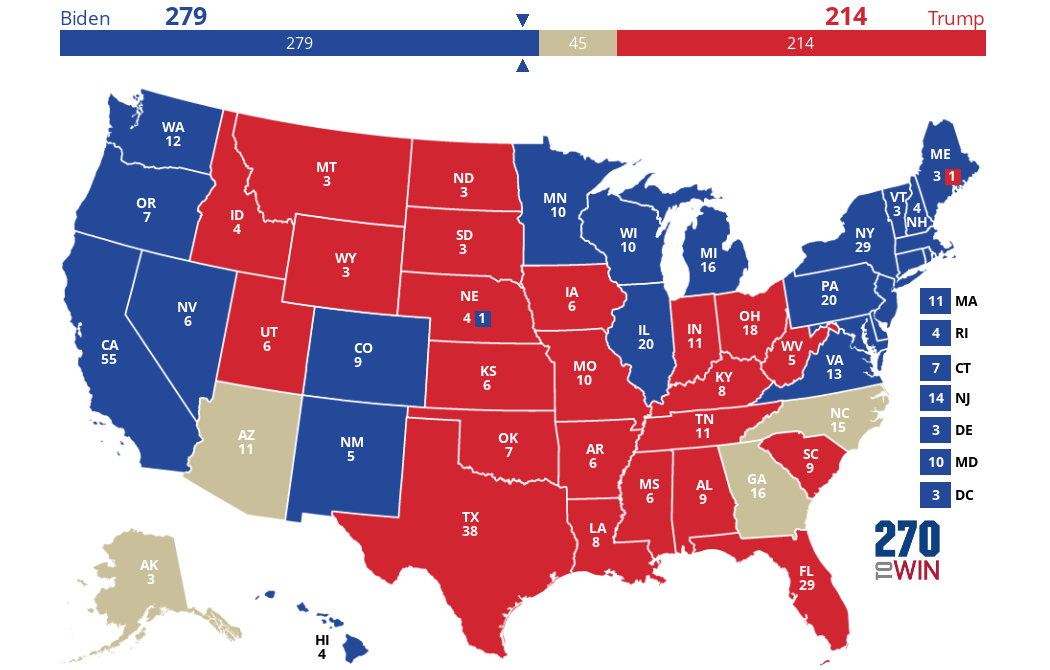 See this map at
270toWin.com
US President - votes in Idaho
Other races
US House Seat 1
US House Seat 2
US Senator
Idaho Constitutional Amendment HJR4
Should the Idaho constitution guarantee that the state is divided into 35 legislative districts? (Currently, the constitution permits 30 to 35 districts.)
State Senate 28
State House 28A
State House 29A
State House 31B
State House 32B
State House 33A
State House 33B
Bannock County Commissioner 1
Bannock County Commissioner 2
Bannock County Sheriff
Bingham County Sheriff
Butte County Commissioner 2
Custer County Prosecutor
Custer County Sheriff
Jefferson County Commission 2
Power County Prosecutor
Power County Sheriff
Teton County Commissioner 1
Teton County Commissioner 2
Teton County Prosecutor
Teton County Sheriff