5 things that will help your home sell faster
Sponsored by Patrick Malone, Century 21 High Desert
Published at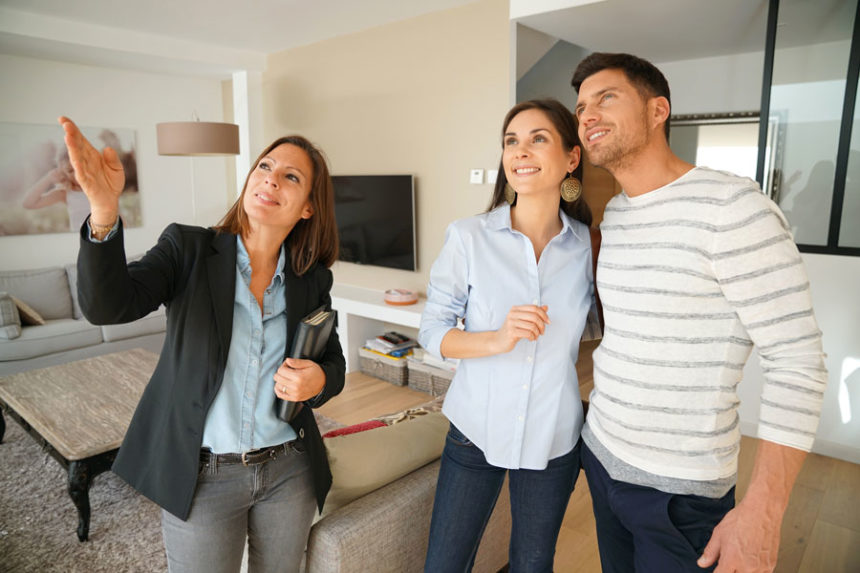 Spring is a perfect time to list your home on the market.
"This year's spring market offers many opportunities for those thinking about selling their home," the National Association of Realtors says.
With that in mind, here are a few things to keep in mind as you approach the listing of your home.
Embrace minimalism
The mentality of embracing minimalism has become increasingly popular over the last few years. When it comes to selling your home, minimalism is essential. The less clutter in any room or closet, the larger that room will look, which makes the area more inviting.
Patrick Malone, a real estate agent in Idaho Falls, said that "going through your whole home and thinning things out is one of the first things you should do when you decide to sell your home." When your home is less cluttered, potential buyers feel more relaxed while touring your home and are more attracted to a clean, orderly space.
It is easy to overlook areas of our home that have become an unofficial catch-all for things, but it is imperative that these areas be cleaned up. Not only is it beneficial for listing your home, but it will also make your upcoming move that much easier and stress-free.
It helps to look at everything that is sitting out in the open and question whether it is necessary for those items to be out. For example, maybe your trash cans can be placed in the garage rather than in front of your home. Or perhaps you can put away all but one of your kitchen appliances that are currently decorating your countertops. As you are putting those things away, it does not hurt to question if items that have gone unused for some time are worth holding onto.
Home maintenance
We often get comfortable in our home, sometimes forgetting to address small maintenance issues. These can be red flags to potential buyers if not addressed before you put your home on sale.
Flexing your home renovation muscles just a little will make a big difference in the long run for the sale of your home. Small things like replacing a broken light fixture, repairing a hole in the wall or even putting electrical covers over everything will make a big difference. With certain maintenance issues, such as finishing a basement, it is a good idea to call your real estate agent for further advice.
A visibly maintained home sends the message that your home has been cared for, leaving the buyer feeling confident rather than skeptical.
Deep clean your home
For many of us, our homes get a proper deep clean maybe once or twice a year, which is understandable. Nobody wants to clean every surface of their home every week. When it comes time to list your home on the market, however, it is time thoroughly deep clean.
"No matter how clean you are, there are going to be dirty places in your home – especially under your stove, refrigerator and furniture," says Malone.
You should make sure all surfaces are clean, floors vacuumed and mopped, and all dusting is taken care of. The cleaner your home is, the better the first impression will be for any potential homebuyer visiting your home.
Stage your home
Some rooms in our home have transitioned over time. While that may work for you as the current homeowner, a potential homebuyer will be quickly dissuaded from purchasing your home when they see your home office is at the kitchen table, and you have converted the garage to a game room.
Making sure each room appears to function as intended goes a long way for potential buyers. It also allows visitors to envision how they would use the space in your home without having to look through distractions.
If you feel lost in the staging process, try looking at your home from the outside, then walking through it as a potential buyer. Chances are, a few ideas for staging and cleaning your home will make themselves known.
Light the way
When it comes to showing your home, light is one of the biggest factors of a good sale. Potential buyers do not want to feel like they are walking into a cave. Instead, make sure your curtains and blinds are open, and the lights are turned on. Stepping into a well-lit home is very welcoming – a feeling that people will remember when making a decision on buying your home.
Make your home move-in ready
"People want a home that is as close to move-in ready as possible," Malone says. "The closer you can get your home to move-in ready, the greater chance of success you will have with selling your home."
Collectively, these five tips for preparing your home to sell will more than likely set your home apart as one of the nicest in its price range – something that will nearly guarantee a fast sale.
"A home that is clean, open, decluttered and welcoming always sells faster than a home that is not completely prepared for potential buyers to visit," Malone says.