Thousands attend Extreme Blue Thunder Air Show
Published at
|

Updated at
IDAHO FALLS — Thousands of people from over 25 states came to experience the Extreme Blue Thunder Air Show in Idaho Falls on Saturday and Sunday.
The U.S. Navy Blue Angels headlined the show with performances from the Air Force F-35 Heritage flight team. On Saturday, the show began with parachute jumpers descending from the sky followed by acts from classic planes.
Julie Clark, a female stunt pilot who's been flying for decades, took to the sky in her restored T-34 aircraft. The U.S. Marine Corps C-130 Hercules support plane, a.k.a Fat Albert, preceded the Blue Angels signature F/A-18 Hornet fighter jets during the show.
Local and regional like fly boys John Bagley, and Brad Wursten took to the skies alongside some of the best trained pilots in the world.
Learn more about the Blue Angels here.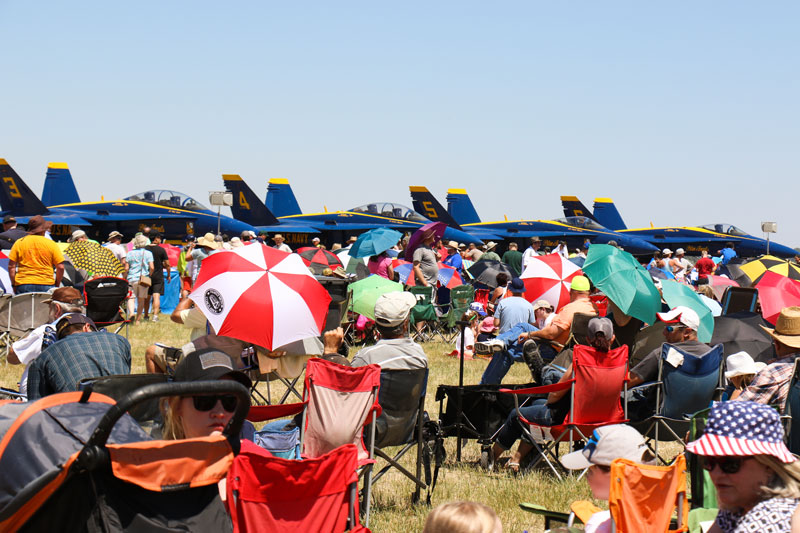 All photos taken by Natalia Hepworth, EastIdahoNews.com