Man pleads guilty to involvement in crash that killed woman, horse on I-15
Published at
|

Updated at
BINGHAM COUNTY — An Idaho Falls man responsible for a crash that killed a woman and her horse on I-15 pleaded guilty to misdemeanor vehicular manslaughter and will be sentenced in November.
Dirk Johnson, 59, was driving an empty gravel truck June 28 in an construction zone south of Idaho Falls when traffic began to slow. Idaho State Police say Johnson was unable to slow down and veered into oncoming traffic, colliding into a Dodge 2500 pickup truck pulling a horse trailer.
Dirk Johnson
RELATED: Idaho Falls woman, horse killed in I-15 crash; man charged with vehicular manslaughter
Shirley Williams, 65, of Idaho Falls, was traveling southbound in the Dodge. She was rushed by ambulance to Eastern Idaho Regional Medical Center, where she died. Her horse was killed immediately.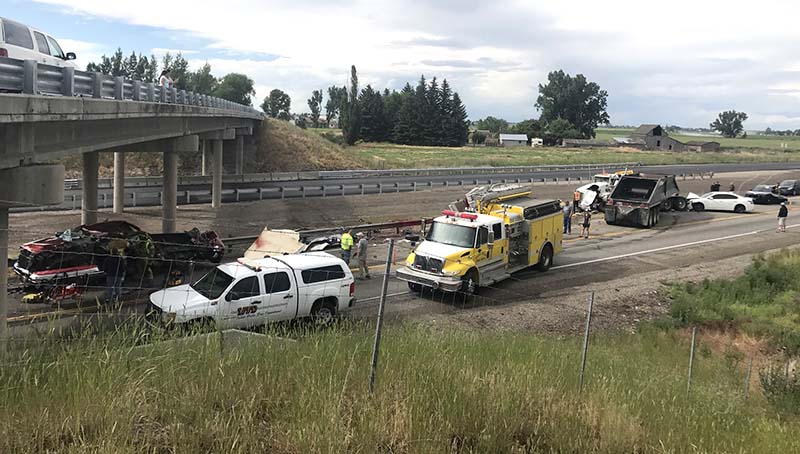 EastIdahoNews.com file photo
Johnson originally pleaded not guilty but changed his plea to guilty on Aug. 11, according to the Idaho Repository. He could face up to a year in jail, a $2,000 fine and could have his license suspended.
He will be sentenced Nov. 16.
CORRECTION: A previous version of this article misstated the jail time Johnson could face. That error has been corrected. EastIdahoNews.com apologizes for the error.