Fluor Idaho donates $10,000 to CEI to launch Nuclear Technician degree
Published at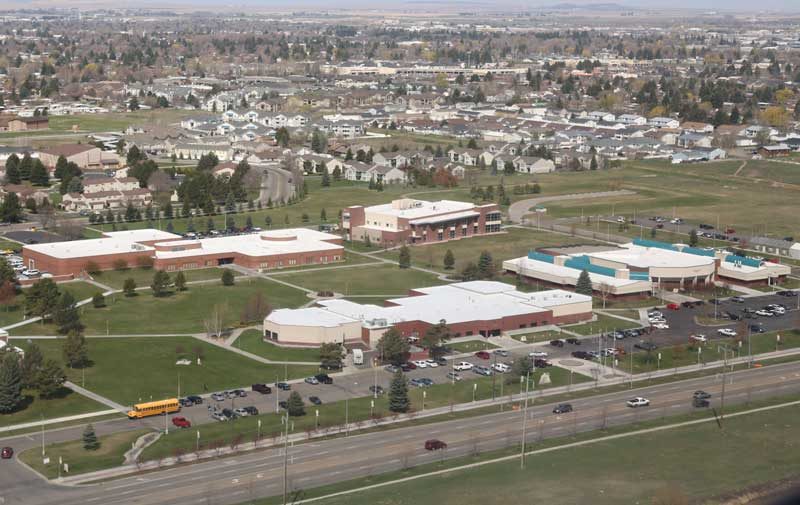 The following is a news release from the College of Eastern Idaho.
IDAHO FALLS – Fluor Idaho donated $10,000 to College of Eastern Idaho Foundation to develop and launch a Nuclear Technician degree program at College of Eastern Idaho (CEI).
Fluor Idaho is committed to supporting the new community college and excited to invest in a new program that will expand CEI's educational offerings. In turn, CEI Foundation expressed gratitude for the generous donation that will benefit local students and ultimately provide them with career options here in our community.
"Fluor Idaho believes that as communities thrive, so do our employees, businesses, and residents," said Fluor Idaho Program Manager Fred Hughes. "Fluor Idaho is grateful for the educational work performed at CEI and the contributions the institution is making to the community. We believe CEI is a valuable asset to eastern Idaho and an institution that is improving the quality of life we all enjoy."
As Idaho's newest community college, CEI will further enhance our region with affordable, quality education that meets the needs of students, regional employers, and community. Lori Barber, CEI Gen Ed division manager, expressed — "This is such an exciting time for our community and for students in our region as we design classes and programs that will lead to meaningful employment and/or pathways to higher degrees at local universities. With the generous donation from Fluor, we are able to add this desirable Nuclear Technician degree, which delivers well-trained staff to resident employers, while providing our graduates with excellent local employment. It is a win-win situation for everybody!"
Barber said she expects development of the Nuclear Technician degree curriculum to begin in summer 2018. CEI anticipated classes in the discipline will be offered as early as spring 2019.