7 airports in eastern Idaho receiving millions of dollars in upgrades
Published at
|

Updated at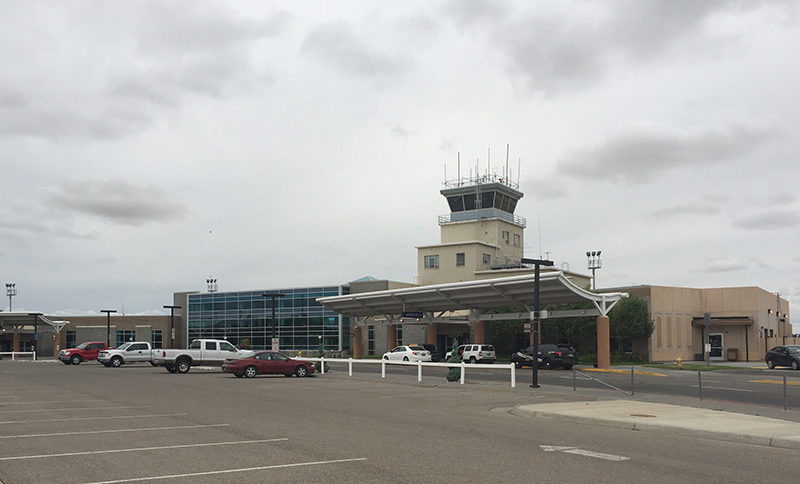 IDAHO FALLS — The Federal Aviation Administration has awarded millions of dollars in grant funding to improve airports in eastern Idaho.
Idaho Falls Regional Airport is one of the airports getting money. Airport officials say they plan to use the funds to add on to the terminal to make space for another baggage claim and increase the size of the security checkpoint.
"Adding a second baggage claim will allow us to process more flights," said Rick Cloutier, Airport Director for Idaho Falls Regional Airport.
Increasing the size of the security checkpoint will also expedite passenger security processing for Transportation Security Administration officers.
The following projects in eastern Idaho receive funding under these grants:
Pocatello Regional Airport
– $1,001,563 to acquire snow removal equipment, rehabilitate aircraft rescue and fire department building, rehabilitate taxiway and wildlife hazard assessment.

McCarley Field in Blackfoot – $151,200 for runway rehabilitation

Driggs-Reed Memorial – $190,541 for acquiring land for development and updating an airport master plan study.

Idaho Falls Regional – $3,455,367 to expand the terminal

Bear Lake County – $150,000 to install a Runway Vertical/Visual Guidance System and runway rehabilitation.

Rexburg Madison County – $300,000 Conducting airport study

Lemhi County – $2,393,766 Reconstruction of apron, taxi and runway rehabilitation.
The local funding comes alongside 522 other grants being awarded to airports across the country.
"These critical investments will support upgrading and modernizing airports across the country, which will enhance safety, improve the travel experience and strengthen local economies," U.S. Department of Transportation Secretary Elaine L. Chao said in a news release.