The local firefighter behind the new Firehouse Subs coming to Idaho Falls
Published at
|

Updated at
IDAHO FALLS – Going out to eat and tasting new menu items is one of Chris Morris' favorite past times. And his job as an Idaho National Laboratory firefighter gives him a healthy appetite.
But when he discovered Firehouse Subs, it was like a match made in heaven.
"As soon as we came across Firehouse, it fueled my passion even more," Morris tells EastIdahoNews.com.
Chris has worked at INL as a firefighter for 10 years, but three years ago, he and his wife Natalie, started really thinking about opening a Firehouse Subs in Idaho Falls.
The popular sub and salad restaurant chain draws inspiration from the fire station where its creators, Chris and Robin Sorenson, worked in Jacksonville, Florida.
Until February, the franchise rights were not available for Idaho Falls. But since then, the Morris's have been working hard to open a 1,845 square foot restaurant on the south end of the Railway Crossings Center on Utah Ave. across from Walmart.
Future site of Firehouse Subs in Idaho Falls | Rett Nelson, EastIdahoNews.com
"Everybody seems to be really excited about it. We're surprised how many people know about it from different areas," Chris Morris says.
What people love about it, Natalie says, is the cooking process. The subs are prepared with steam-heated meats and cheeses on a toasted sub roll, and served with vegetables and condiments.
The restaurant is slated to open in mid February as long as there are no major construction issues. The restaurant will seat 44 people once it is completed, and will include the items people love at other locations. The Hook and Ladder is one of their most popular subs, which comes with ham and bacon. Other items include the Engineer and the Firehouse Hero.
RELATED | Firehouse Subs coming to Idaho Falls
There is currently a Firehouse Subs in Pocatello, but Morris says if all goes well with the Idaho Falls store, they would like to open a location in Ammon as well.
"We hope Idaho Falls takes a liking to it. We want to have a long-term footprint in Idaho Falls. We'd like to start incorporating a lot of community events, like helping out local fire departments, and just be an active player in the community," Chris says.
Firehouse Subs is known for providing lifesaving equipment and resources to first responders through their Public Safety Foundation. The foundation awards grants to fire departments and other agencies across the country every quarter. More than $165,000 has been awarded to agencies across the state since its inception.
"All of our sandwiches come with a pickle spear, served inside a branded bucket that we sell for $2 a piece, which goes directly to the foundation," Natalie says.
The Idaho Falls location will be the fifth restaurant in Idaho. Other locations are in Boise, Meridian, and Coeur D'Alene.
Firehouse Subs will operate seven days a week 10:30 a.m. to 9 p.m. The Morris's are planning to hold a grand opening once the business is up and running.
Courtesy Jane Shehane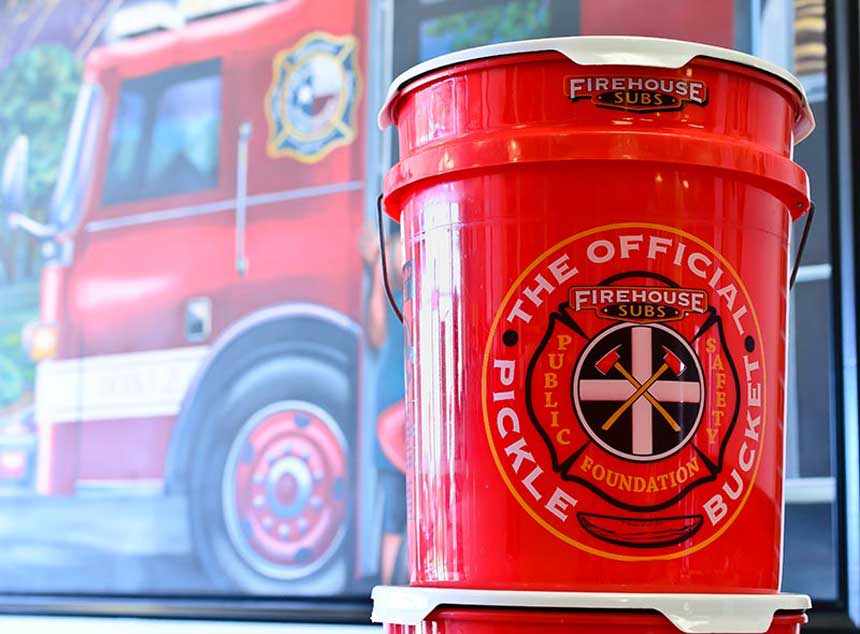 Courtesy Jane Shehane