Winter storms to hit eastern Idaho on Wednesday, Thursday
Published at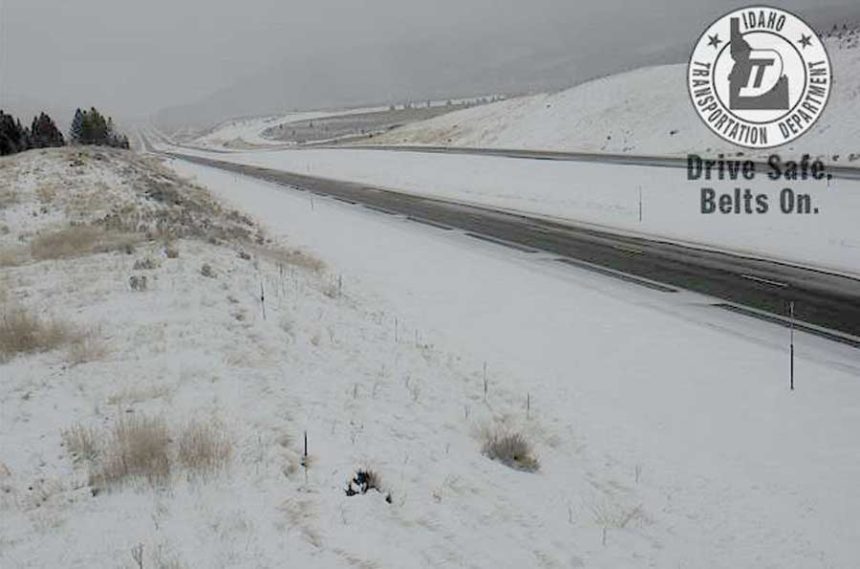 IDAHO FALLS — Eastern Idaho is looking at a wet couple of days this week.
The National Weather Service is predicting snow, freezing rain, and wind between Wednesday and Friday throughout the region.
The precipitation will start tonight. The National Weather Service has issued a winter weather advisory starting at 2 a.m. until 11 a.m. Wednesday. Between 2 to 5 inches of snow is expected to fall in the following cities: Holbrook, Preston, City of Malad, McCammon and Lava Hot Springs.
The rest of eastern Idaho is likely to receive some light snow or rain tonight. Higher elevations may see between 1 to 4 inches of precipitation.
No warnings or advisories have been issued for Thursday or Friday. However, the National Weather Service is predicting a freezing rain and snow mix on both days. One to 2 inches of rain is possible in the Lower Snake River Plain, and 3 to 6 inches of snow is possible in the Upper Snake River Plain.
Between 6 to 12 inches of snow is predicted between Wednesday and Friday in the Teton Valley, near Island Park and Bear Lake.
Blowing and drifting snow is possible throughout this week across eastern Idaho, which may make driving hazardous.
Additionally, the city of Pocatello is preparing for possible flooding due to forecasted snow on Wednesday followed by rain on Thursday. Due to the conditions, there is a potential for excess stormwater to collect in low-lying areas of Pocatello.
"Before the storm arrives, crews with the Street Operations Department are clearing storm drains of snow and ice in an effort to help keep the water flowing," Deputy Public Works Director Tom Kirkman said in a news release. "Any time we hear about the threat of flooding, we take the forecast very seriously."
If Pocatello residents are unable to unclog a storm drain, they are encouraged to contact the Street Operations Department at (208) 234-6250.