Blackfoot Maker's Market coming back for its third year
Published at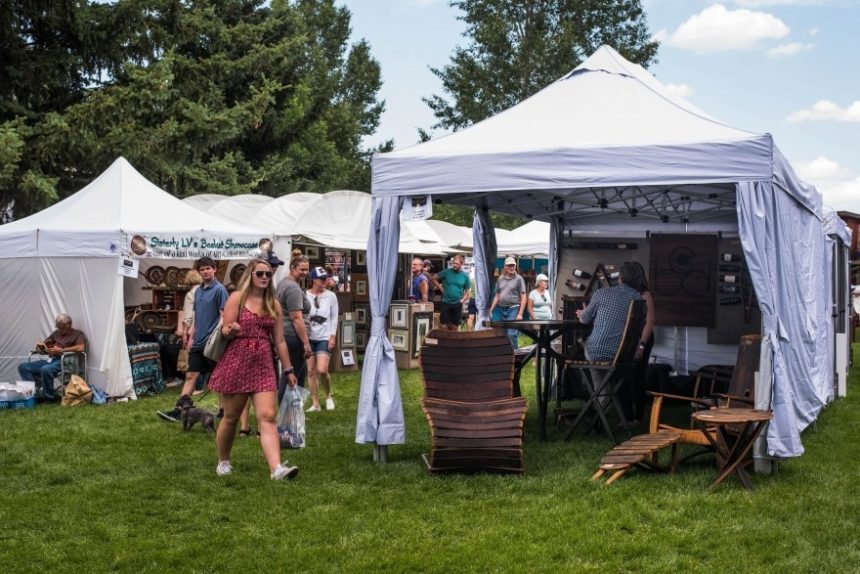 BLACKFOOT — Locals can support craftsmen at Blackfoot Maker's Market this Saturday from 8 a.m. to 2 p.m.
The event, hosted by Paisley Cakes and the Oakridge Gas Station, will be held outside of Paisley Cakes at 1800 E. Airport Road in Blackfoot. The market's focus is on selling handmade items offered by dozens of local vendors.
Paisley Cakes owner Lanae Workman says the event was tricky to organize this year because of the restrictions in place from COVID-19. But even that ended up having a silver lining.
"Because of the cancellation of the other events we have had a larger number of people who are interested in being vendors," Workman said.
This Saturday is the start of Stage 4 of Gov. Brad Little's plan to reopen Idaho, and Workman said organizers are still taking safety precautions.
"Be respectful of others," she said. "Follow whatever distancing that feels comfortable to you. Our booths will be separated from each other with plenty of space between them."
She says masks are not required but can be worn if individuals choose to do so.
Photos from the 2019 Blackfoot Makers Market
The public is asked to bring cash, although some vendors may have the ability to take cards.
The annual event started three years ago when Workman noticed her neighbors and friends wanted a place to sell their homemade goods. "Since we don't have a local farmers market, we decide to create one," she said.
The event will continue on July 11 and August 8, also from 8 a.m. to 2 p.m.
For more information on the market, visit the Facebook event page. If you are interested in being a vendor for July or August, contact Lanae Workman at (208) 681-4137 or cakes.paisley@gmail.com.