Hershey is sweet as can be — he's our Pet of the Week!
Published at
Meet Hershey, our Pet of the Week! This handsome fella is looking for someone to give him lots of kisses.
Hershey is a four-year-old plott hound mix. He loves car rides. Although he's sweet and cuddly with all humans, Hershey isn't wild about small dogs. He hasn't been around cats, so proper introductions would be required.
Hershey is still working on his house training, but almost has it figured out!
Hershey and lots of other animals are available for adoption at 3000 Lindsay Blvd. in Idaho Falls. You can see pictures and learn about the shelter on SRAS's Facebook page or website.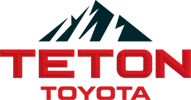 Pet of the Week is sponsored by Teton Toyota, which serves eastern Idaho with a "No Problem" approach to every service and new and used car sale. It takes great pride in supporting this amazing community.
Get News In Your Inbox