Authorities looking for answers after cat is doused in oil and left for dead
Published at
|

Updated at
IDAHO FALLS — A cat is lucky to be alive after ingesting a large amount of motor oil that someone had soaked him with before leaving him to die.
"Slick" is a 7-year-old orange tabby that was "horrible mistreated by humans," according to a post on the Idaho Falls Animal Shelter Facebook page.
"Slick was cruelly doused in motor oil before he ended up in our care. He was taken to the vet and had to be immediately sedated so that he could be shaved and bathed," the post reads.
Animal control officers were called to pick Slick up from an Idaho Falls neighborhood over the weekend.
"We have a few ideas of who might have done this to the cat," Idaho Falls Animal Services Manager Irene Brown tells EastIdahoNews.com. "We want to charge whoever was responsible for this cruel act, but need witnesses to come forward."
Slick was taken to the vet and sedated so he could be shaved and bathed.
Brown says Slick has "desperately" been trying to clean himself but, while licking his body, he has ingested a large amount of oil. He is currently hooked up to IV fluids to flush out the oil, which could cause damage to his kidneys.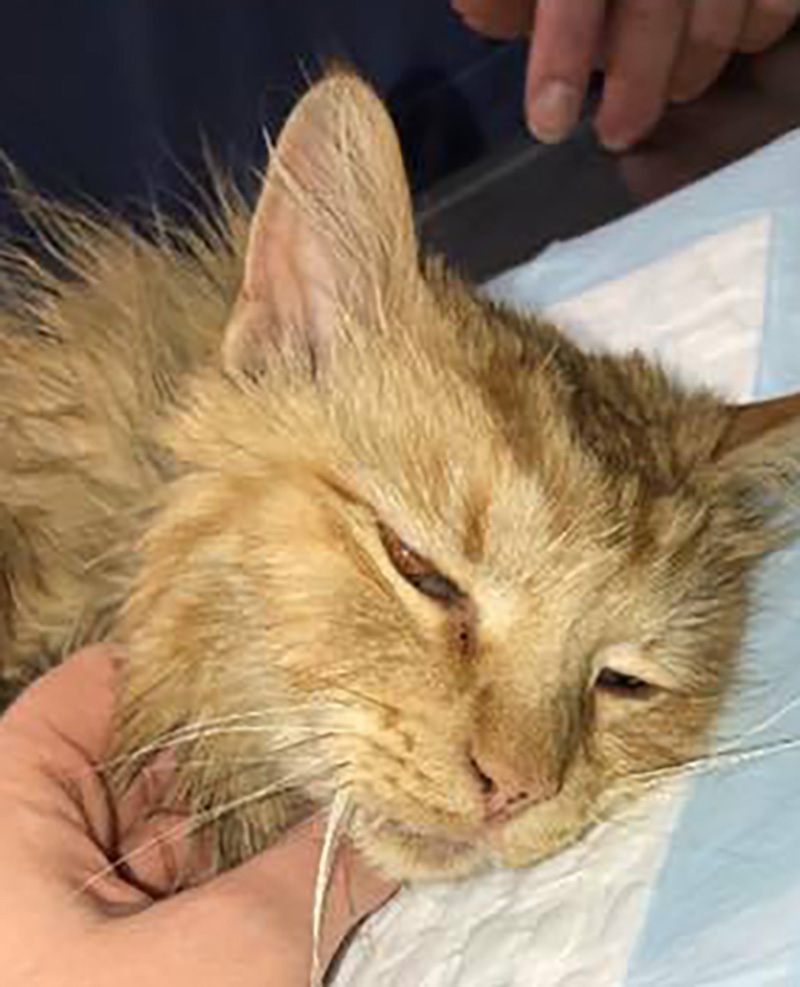 "There is no reason anyone should have done this," Brown says. "I don't care what the situation is – we are here to help and could have picked up the animal. It's too bad somebody decided to take their anger out on Slick."
The animal shelter is asking for donations to cover the cost of Slick's emergency care. You can donate by calling (208) 612-8671 or by clicking here.
Anyone with information regarding the incident with Slick is asked to call (208) 612-8671.