Melaleuca celebrates hitting $2 billion in sales for the first time ever
Published at
|

Updated at

IDAHO FALLS — Hundreds of Melaleuca, Inc. employees shot off thousands of strands of confetti Tuesday afternoon as they celebrated earning $2 billion in revenue for the first time.

Melaleuca CEO Frank VanderSloot hosted a live Facebook broadcast as a large monitor tracked sales in real time leading up to $2 billion. Around 4:30 p.m., a Florida couple placed an order that will live in the company's 32-year history.

"We've been in great anticipation of this moment for many, many years and I just have to tell everyone thank you so much for the role you have played in getting us to this point," VanderSloot said during the broadcast. "This is just a milestone – it's not a destination."

VanderSloot said Melaleuca has been growing "like a rocket ship" over the past 24 months and pointed out that it took the company 19 years to make its first $500 million.

"Then it took us eight years to make our next $500 million, then five years to make $1.5 billion and it's only taken us 14 months to get to two billion," VanderSloot said. "We've never had this kind of growth."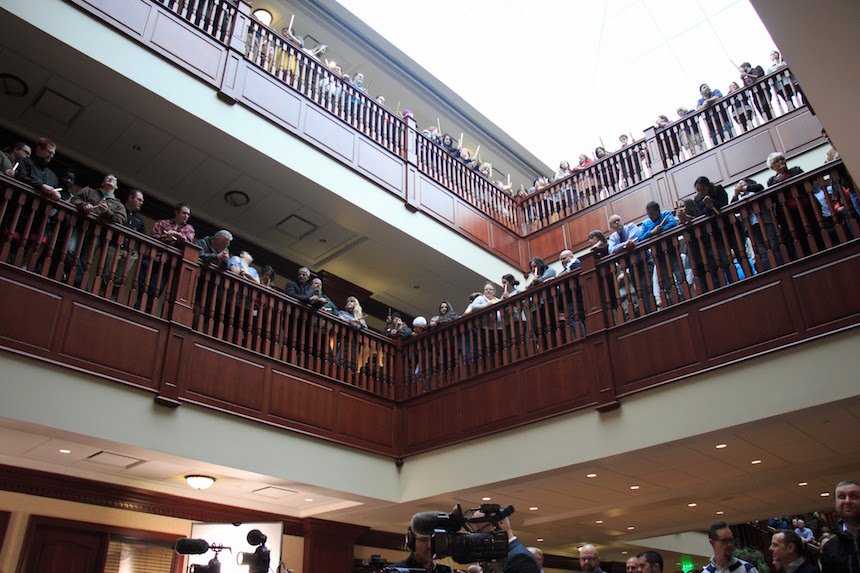 VanderSloot attributes Melaleuca's growth to its employees and others who have helped build the business. He says tens of thousands of people "have their fingerprints" on the company and he's proud of what they have accomplished.
"This says we're on the map and we're a company to be reckoned with," VanderSloot said.
Melaleuca is one of eastern Idaho's largest employers and several business and government leaders participated in the celebration.
"Having a company of this caliber in our region is worth celebrating," Idaho Falls Mayor Rebecca Casper told EastIdahoNews.com while holding confetti. "There are a lot of jobs that Melaleuca provides and whatever is good for eastern Idaho is good for Idaho Falls."
VanderSloot said the growth of his company seems "surreal" and he looks forward to seeing what happens next for Melaleuca.
"This has been unbelievably better than anything I could dream of or imagine in my entire life," he said. "I think today's milestone shows we've got a bright future."