Even with mild temperatures, Rexburg students prepare for the worst
Published at
|

Updated at
REXBURG – Local 2nd graders want to be prepared for winter's worst and educate others while doing so.
"When the weather was really snowy, we started wondering how we can help people be safe in severe weather in Rexburg," Teacher Tricia Galer says.
Galer and her class at Kennedy Elementary have been working on winter preparedness projects since December.
Even though the weather in east Idaho is never predictable, she's encouraging students to learn and teach others about winter preparedness.
"The driving question behind all of this was really how can we educate the people of Rexburg, not just our parents, and not just our teachers, but how can we teach other people about how to be safe in winter weather," Galer said.
Students focused on four segments of preparedness through project-based learning. Students studied how to be safe during emergencies in the winter while being indoors, outdoors, traveling and how to keep their pets from harm.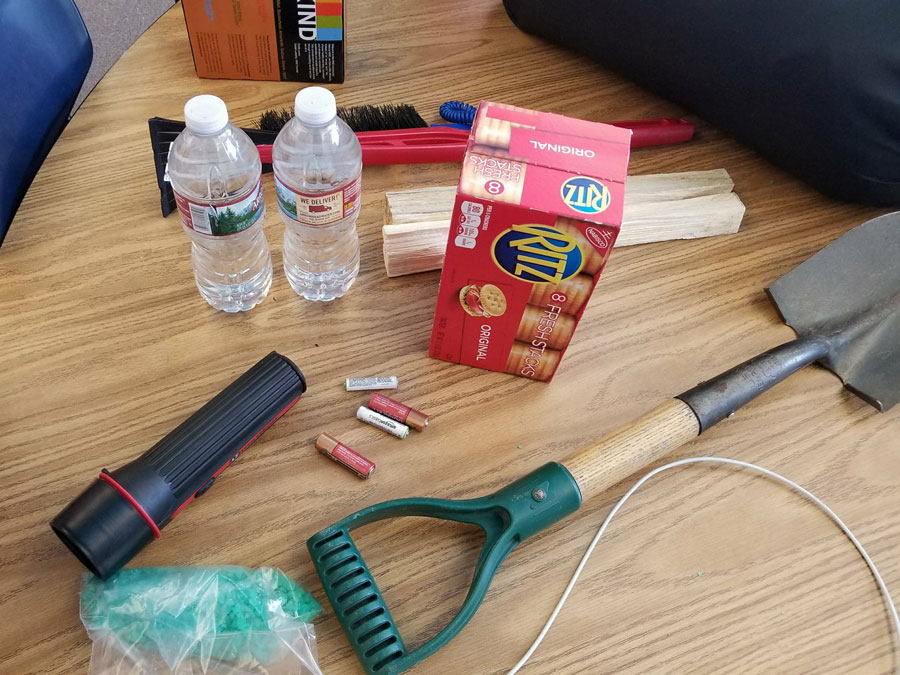 Items to keep in your car for winter emergencies. | Natalia Hepworth
"The students are doing their own research. They're developing their own ideas as they do that research," Galer said.
Second-grader Emmrie Weeks said she and her family are prepared for winter emergencies as they keep extra firewood for warmth.
Emmrie said knowing how to be safe is important.
"You might get lost or you might get hurt so you need to be prepared," Emmrie said.
Lindsey Poyner, a parent of one of Galer's students, said her son has been more aware of the weather and has been improving at taking measures to stay warm.
"Typically he's a kid that struggles to put on his jacket. He just doesn't think he needs it until he gets cold. Just the other day, he was talking about how he needed to wear a hat," Poyner said.
Galer said it's been a benefit to her class to do these projects and take their knowledge out of the classroom.
"I think that it is really important for students to learn through things that are interesting and engaging to them," Galer said. "I think that it creates a kind of motivation."