Good Question: Can you legally keep a dead body in your house?
Published at
|

Updated at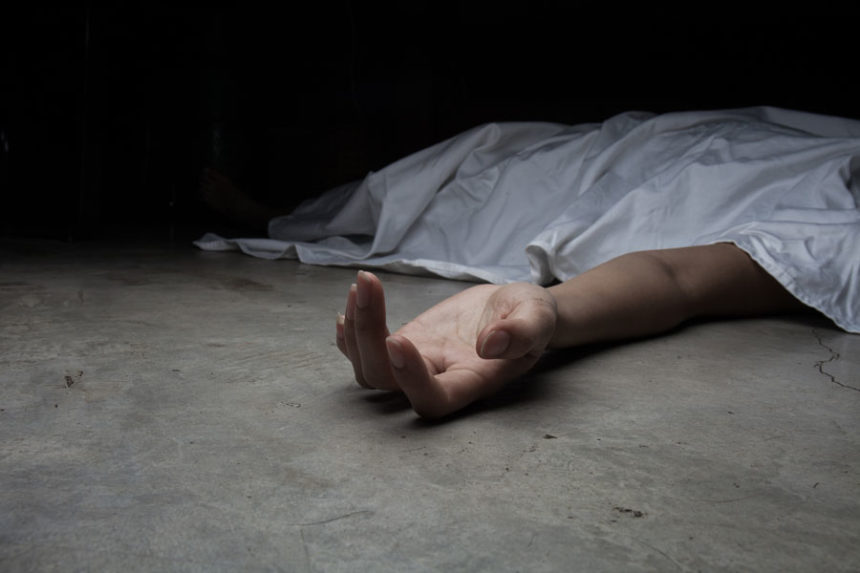 Right now you may be thinking, Why are you asking such a morbid question?
Let me explain the story behind this question.
Recently, I heard a rumor about a woman who was allegedly storing her dead husband's body at her house.
The context of this unsubstantiated rumor is that the woman was in her 80s. Her husband had just died from conditions associated with age and the woman was facing a financial burden with the pending funeral arrangements. One thing she supposedly was doing to cut costs was keeping the body at her house until the burial, so she could avoid paying a funeral home.
Confirming the accuracy or inaccuracy of this rumor is not something I want to get in to. But it got me wondering whether this was a viable option for people who may be in similar circumstances? Under these conditions, can you legally keep a dead body in your house?
I reached out to a sexton for a local cemetery. A sexton is a person who looks after cemetery grounds (sometimes called a gravedigger). I am not naming this person because of the sensitive nature of the conversation.
He didn't know the answer to the question, and said he had never come across a situation like this. But he did tell me of an instance where a family took a body straight to the cemetery shortly after death for what's called a "green burial."
For a green burial, he said a hearse came to the house to get the body. At the cemetery, they covered the body with a sheet and put it on a piece of plywood. They laid the body and the plywood in a grave and covered it up with dirt.
Under normal conditions, the body is placed in a casket and the casket is placed inside a cement vault and buried.
Measures were taken to preserve the human dignity of the deceased, the sexton told me. He never saw the body, and up to that point, had never seen a burial like this before.
I contacted Bonneville County Coroner Rick Taylor to see what I could learn.
I have to admit I was reluctant to talk to him. I mean, let's face it — this is such a weird question.
Taylor reacted just like I thought he would.
"This is something I've never run across," Taylor said.
I put the question in context for him.
Taylor could not answer with any certainty. He did say that between the time of death and burial, a funeral home has 24 hours to get the body in refrigeration, cremated or embalmed.
Taylor says there are also regulations associated with the burial.
"If a body is buried on private property, then it has to be marked and registered with the county," Taylor said. "If someone is handling this on their own, they need to go to the district health office and get a death certificate, fill out all the information and take it to a certifier — a general physician or coroner — to certify the cause of death, and file that with the state."
As we spoke, Taylor was reminded of a widely reported story a few years back in which the mummified body's of a Rexburg man's wife and daughter were found inside his home.
The Associated Press reported in 2014 that Laura and Lorraine Kaneko died after following a plan they believed was divine revelation requiring a restricted diet and complete isolation.
"A mental health expert testified at a hearing in 2007 that the women suffered from a chronic mental illness that made it difficult for them to judge reality and take care of themselves," the report stated.
Kenichi "David" Kaneko, Lorraine's husband, allowed the deaths to occur, the report stated. Kaneko was convicted on two counts of involuntary manslaughter.
"That's not legal," Taylor said in reference to the question. He was implying that, in Kaneko's case, keeping a dead body in the house was not legal because Kaneko allowed it to happen and did not report the death.
The final attempt to find an answer led me to John Dewey, Deputy Prosecuting Attorney for Bonneville County.
"Believe it or not, I've never been asked that question before," Dewey said. "Is anything prompting this question?"
Again, I provided some context.
Several hours later, his office got back to me with two items in Idaho code relevant to this question.
Idaho statute 19-4301A states,
"Where any death occurs which would be subject to investigation by the coroner under section 19-4301(1), Idaho Code, the person who finds or has custody of the body shall promptly notify either the coroner, who shall notify the appropriate law enforcement agency, or a law enforcement officer or agency, which shall notify the coroner."
According to Idaho law, anyone who fails to notify the coroner or law enforcement is guilty of a misdemeanor. It is a felony in Idaho to hide a body, or prevent it from being discovered.
Under Idaho statute 54-1119, the Department of Health and Welfare has jurisdiction for the disposal of dead human bodies.
"Said department is hereby authorized to make and enforce such rules and regulations relating thereto as in its opinion are necessary to preserve and protect the public health."
I reached out to the Idaho Department of Health and Welfare to see if there was anything more specific that could be provided in answering this question.
Chris Smith, a spokesman for the agency responded the next day with the following message:
"In talking with our folks in Vital Records and Public Health, we really can't say whether I.C. 54-1119 would apply to the hypothetical situation you asked about, an individual who is storing a body in their home prior to burial, because we would need to know more details to understand the public health risk, etc. (which is the area where DHW has authority)."
Smith stated the Idaho Board of Morticians may be able to provide an answer to the question.
I contacted them.
They led me to section 54 of the Idaho code, which includes the item quoted above.
Based upon my research, there does not appear to be anything in the state law that directly applies to this week's Good Question.
If you want to submit a Good Question, email rett.nelson@eastidahonews.com. Use "Good Question" in the subject line.
LISTEN TO PREVIOUS EPISODES BELOW