Innovators discuss trends in business, healthcare and more
Published at
|

Updated at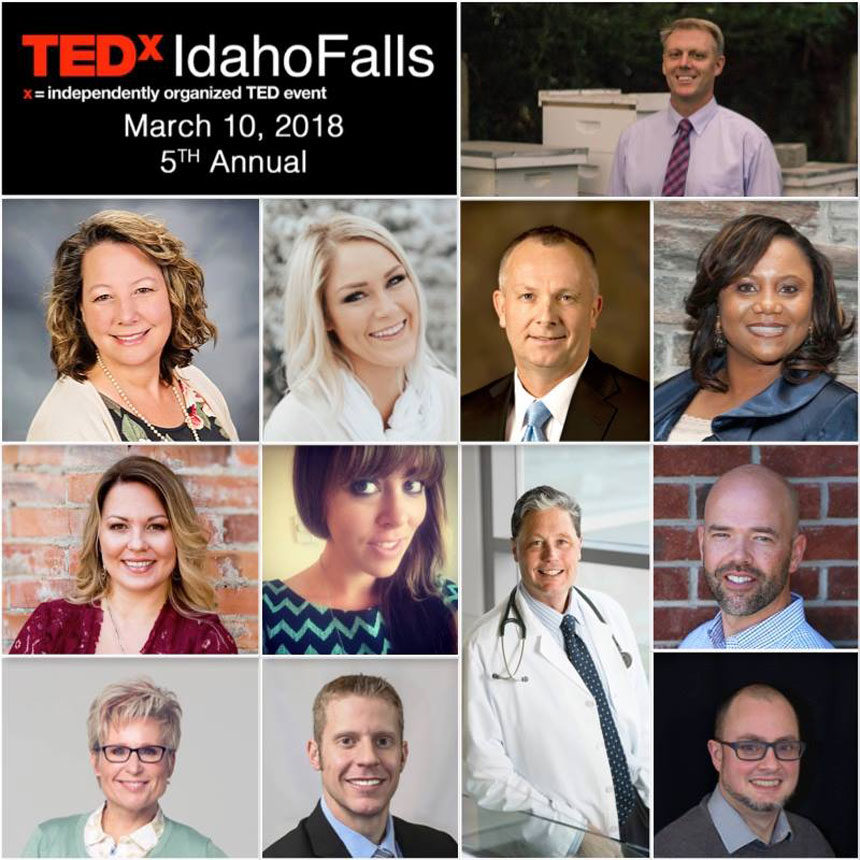 Do you want to know what's happening on the east Idaho business scene? We've got you covered.
Here is a rundown of this week's business news across the valley.
BIZ BUZZ
TECH TALK
Power companies create electric charging station route for car owners
Tesla charging stations in Snake River Landing | Rett Nelson, EastIdahoNews.com
IDAHO FALLS – A growing number of car manufacturers say electric vehicles could be the future of car buying.
Several local utilities and convenience store chains are helping make that trend a sustainable reality in eastern Idaho.
Rocky Mountain Power has partnered with Maverik and other companies to make traveling in an electric vehicle viable, convenient and mainstream in our region.
"Now that car manufacturers are coming out with all electric vehicles, we want to give people the confidence to buy one," Rocky Mountain Power spokesman Spencer Hall tells EastIdahoNews.com. "Putting the infrastructure in place is a precursor to people making that choice."
Hall says Rocky Mountain Power has committed to build 700 charging stations throughout Utah, Idaho and Nevada.
"We want people (with electric vehicles) to be able to travel from Yellowstone to Salt Lake City, to Vegas and Disneyland."
Since these are popular stops for tourists, Hall says they want people with electric vehicles to feel secure in making a long distance trip along this route.
CLICK HERE TO READ THE FULL ARTICLE.
NEWS
IDAHO FALLS
Event brings presenters together for 'ideas worth spreading'
IDAHO FALLS – On March 10, a group of 12 speakers will gather at the Colonial Theater in Idaho Falls to present "ideas worth spreading."
The phrase "ideas worth spreading" is the tagline for TEDx Idaho Falls.
TEDx Idaho Falls is the local, independent version of TED, a global nonprofit devoted to spreading ideas and information through short, thought-provoking presentations.
Heidi Bluemel, the executive producer of the event's 5th year in Idaho Falls, says she loves the process and concept of TEDx.
"Seeing people's commitment and their amazing, brilliant ideas they're sharing–humanity definitely surprises me," Bluemel tells EastIdahoNews.com.
CLICK HERE TO READ THE FULL ARTICLE.
POCATELLO
Dr. Fahim Rahim will address business students about new healthcare model
File photo | EastIdahoNews.com
The following is a news release from Idaho State University.
POCATELLO– On March 29, Dr. Fahim Rahim, nephrologist and co-founder of the Idaho Kidney Institute, will speak on behalf of the Idaho State University College of Business's Wells Fargo Speaker Series.
Rahim is well known for his philanthropic and innovative business contributions to health care and rural communities in need. Most recently, Rahim announced a new Bingham Healthcare Medical Campus in Chubbuck to be constructed over the next year in collaboration with Bingham Memorial Hospital and other physicians in the area.
The Speaker Series event is open to students, ISU employees and the public. To reserve your space, please contact Gail Hunt at huntgail@isu.edu or call 208-282-2504.
RELATED: 15 Doctors launching unique health care model in east Idaho
RIGBY
New restaurant opening soon
Good2Go Street view | Google maps
RIGBY – Out with the old and in with the new.
An old business is getting a new location while a new business moves in.
Rigby City Clerk Dave Swager tells EastIdahoNews.com Little Caesar's Pizza is taking up shop in the current Fiesta Ole building next to Good 2 Go convenience store at 132 North Clark street.
Fiesta Ole, in the meantime, is preparing to open up a new store at 133 North Park across from the old courthouse.
We reached out to the Good 2 Go corporate office in Idaho Falls for comment about this. We have not yet received a response.
Stay with EastIdahoNews.com for updates.
SMALL BUSINESS SPOTLIGHT
Tangled in Tulle
New dress shop owner on a mission to help every girl feel beautiful
IDAHO FALLS – Every girl yearns for the perfect dress to wear to prom or other events. But finding something that fits their budget and their needs is not always easy. That's where Tangled in Tulle comes in.
Tangled in Tulle is a new dress shop providing affordable dresses for girls of all shapes and sizes.
"We live in a society that's very focused on the body," Owner Esther Larson tells EastIdahoNews.com. "Girls have become very critical of their self-image. It's important to me to help every girl who comes in feel beautiful."
TIMELY TIPS
It's nearly midnight. You're finally done catching up on a few tasks for the day.
You had intended to get up early to do a workout before going to work the next morning, but time got away from you.
Now you're exhausted and craving an extra hour of sleep before you start the daily grind all over again. Every day feels like a never-ending blur where the work is never done. Ironically, you started this business to have more time to do the things that matter to you, and now you don't even have a minute to slow down.
If you've ever felt this way as a business owner, then Jeremy Johnson with the Better Business Bureau has some helpful suggestions.
LISTEN TO THE AUDIO BELOW
IN CASE YOU MISSED IT…
Clorox VP encourages local professionals to stay true to their values
Why Domino's is winning the pizza wars
Lego's sales drop for the first time in 13 years
Idaho Falls Auditorium District approves two key initiatives
If you have a Biz Buzz item you want to share, send it to rett.nelson@eastidahonews.com. Remember to use "Biz Buzz" in the subject line. Also, don't forget to sign up for the free Biz Buzz email newsletter.