UPDATE: 3 involved in police pursuit charged, booked into jail
Published at
|

Updated at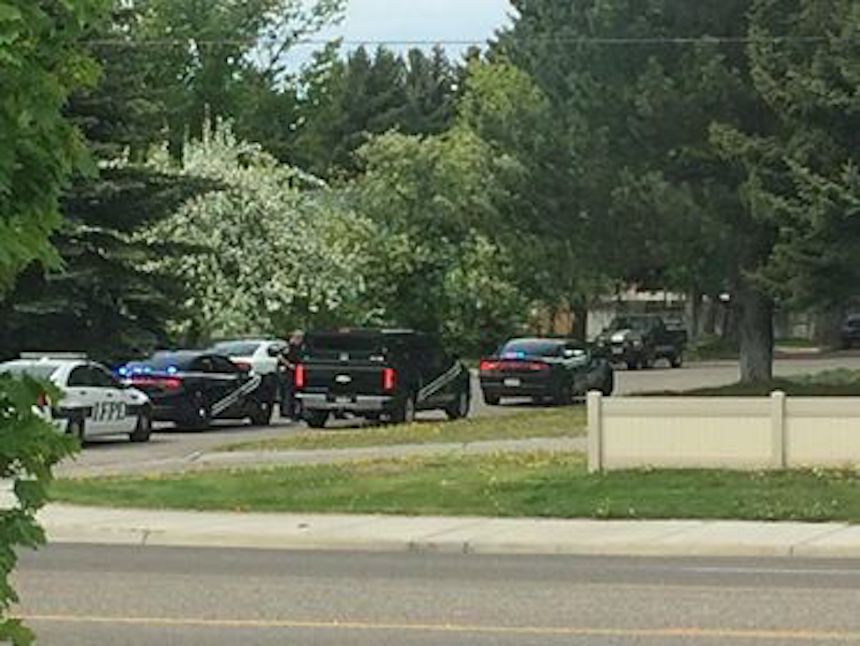 UPDATE
The following is a news release from Idaho State Police:
On May 9, at 1:48 p.m., the Idaho State Police was involved in a pursuit with a 2007 Honda Civic. The Idaho State Police Trooper attempted to pull over the vehicle on Interstate 15 at milepost 116 in Idaho Falls for a traffic violation.
After a brief pursuit down Sunnyside Road in Idaho Falls, the Idaho State Police discontinued due to safety concerns.
The vehicle was located a short time later abandoned at Nina Drive and Sunnyside Road in Idaho Falls. Three subjects fled the vehicle and were located and apprehended a short time later with assistance from Idaho Police Department.
Jordan Illum, 24, of Idaho Falls, Marco Leal, 20, of Idaho Falls, and Avery Harrison Ceci, 21, of Idaho Falls were booked into the Bonneville County Jail. All three suspects were charged with resist and obstruct, possession of marijuana, and possession of drug paraphernalia. Illum and Leal were also charged on two misdemeanor warrants each. Additional charges are pending.
ORIGINAL STORY
IDAHO FALLS — Three men were taken into custody after a police pursuit ended near Eastern Idaho Regional Medical Center Wednesday afternoon.
The ordeal began around 1:50 p.m. near Sunnyside Road and Rollandet Street when Idaho State Police attempted to stop a 2017 Honda Civic, according to police.
The driver fled east on Sunnyside and officers say at times the pursuit reached 80 mph. At least one vehicle was sideswiped during the chase.
At the 3200 block of Nina Drive, the three men exited the car and ran. Police were able to catch up with them and they were taken into custody.
The names of those arrested have not been released.
Additional information is expected to be released Wednesday afternoon. We will post it when we receive it.