East Idaho Elects: Gestrin faces write-in challenger Glick in District 8 race
Published at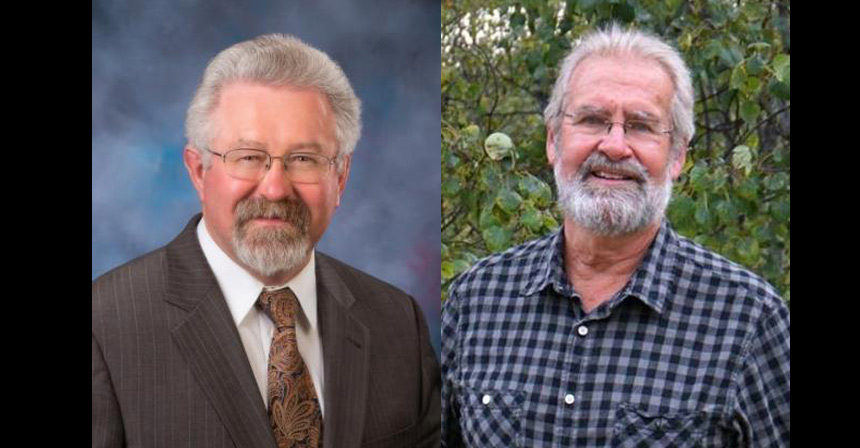 IDAHO FALLS – Rep. Terry Gestrin of Donnelly is running for his fourth term in the Idaho House, Legislative District 8 Seat A. His opponent is Democratic write-in candidate Jon Glick of McCall. This is Glick's first time running for public office.
Terry Gestrin
Terry Gestrin | Courtesy photo
Terry Gestrin was first appointed to fill a House vacancy in District 8 in August 2012. Currently, he is the vice chairman of the House Resources and Conservation Committee. He is also the chairman of the Valley County Republican Central Committee. His prior political experience includes serving for 10 years as a Valley County commissioner.
EastIdahoNews.com made several attempts to speak with him, and he was not available for comment. But he recently told the Post Register his two biggest priorities are keeping invasive species out of Idaho's waterways and providing support for mining.
When it comes to Medicaid Expansion, Gestrin said he is opposed to it and plans to vote no on proposition 2. He says the 78,000 Idahoans who fall into the so-called "income gap" would be better served if the Legislature just threw out the Affordable Care Act and started over.
Gestrin, however, does support Proposition 1 (instant horse racing terminals).
He is also a strong proponent of providing tax relief for Idahoans by repealing the sales tax on groceries and state management of Forest Service and BLM lands.
Gestrin's profile on the Idaho Legislature indicates he was born in Cascade. He has a B.B.A. in finance from Idaho State University. He served as the volunteer fire chief in Donnelly for 10 years and was a volunteer fire fighter and paramedic for 21 years prior. He also worked as a Farm Bureau Insurance agent.
He and his wife, Sheri, have been married for 43 years. They have two daughters and two grandchildren.
He does not appear to have a website.
Jon Glick
Jon Glick | Courtesy photo
"I am running as a write-in candidate for Legislative Dist. 8A because I believe we have lost our moral compass and we need to do better for Idaho," Glick writes on the Valley County Democrats website. "Depriv(ing) 78,000 Idahoans of the basic human right of health care is unjustifiably cruel."
As co-chairman of the Medicaid For Idaho initiative in Valley County, Glick is a strong advocate for Medicaid expansion in the state.
Glick says Idaho must do better for Idaho's teachers and kids, citing Idaho's rank of 48th nationwide for education and forty-second ranking, overall, for teacher pay. He also supports helping Idaho's poor by increasing the minimum wage.
"I know how much we all value access to our public lands. I will work to keep our public lands in public hands and open to us all," Glick writes. "We must do better for ALL of Idaho."
This is Glick's first time running for public office, but as president of the Idaho Mental Health Counselor's Association, he wrote and got legislation passed to secure health care insurance payments for mental health counseling.
He and his wife, Bonnie, have two children.