Calyann Barnett, Dwyane Wade's wardrobe stylist, answers 7 Questions
Published at
|

Updated at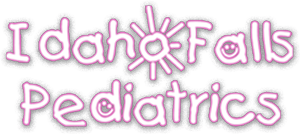 7 Questions with Emmy is brought to you by Idaho Falls Pediatrics, whose specialty is your child's health and happiness. Its doctors and staff are dedicated to providing the best, cutting edge solutions for your child's medical condition in a friendly, clean and respectful atmosphere.
Every week I'm interviewing fascinating people in our community, nation and around the world!
The idea came from a Facebook commenter who saw a video of me and my family floating down the river in Island Park. The person said I should turn the tables and interview my dad (Nate Eaton) – so I did and the rest is history!
Today I'm talking with Calyann Barnett – the personal stylist for retired NBA player Dwyane Wade. She has been a stylist and creative director for 15 years and has worked with clients including Usain Bolt, the greatest sprinter of all time, Utah Jazz star Donovan Mitchell, Nicki Minaj and more.
I asked Calyann the following questions before showing her my awesome new shoes:
How did you start your career in styling and what exactly is your job?
Who are some of the clients you've worked with?
What's the coolest fashion show you've been in or attended?
What's your favorite part about your job?
My favorite colors are pink and blue. What's yours and why?
What do you like about being a mom?
Have you ever been to Idaho or styled someone from here?
BONUS QUESTIONS
Can you tell us a cool story about someone famous you work with?
What's been your most challenging styling job?
Can you give me a few fashion tips?
You can follow Calyann on Instagram and Twitter.
If you have an idea for someone I should interview or just want to say hi, email me! My address is emmy@eastidahonews.com.
Emmy's on Facebook! Connect with her here.