WATCH: Local kid reporter back on Drew Barrymore asking questions to Seth Meyers
Published at
|

Updated at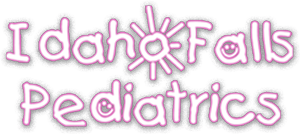 7 Questions with Emmy is brought to you by Idaho Falls Pediatrics, whose specialty is your child's health and happiness. Its doctors and staff are dedicated to providing the best, cutting edge solutions for your child's medical condition in a friendly, clean and respectful atmosphere.
IDAHO FALLS — Our very own kid reporter was back on 'The Drew Barrymore Show' Thursday and this time she was the one asking questions.
Emmy Eaton is the daughter of EastIdahoNews.com News Director Nate Eaton and she looks just like a mini-Drew. A few weeks ago, Barrymore invited Emmy on her daytime talk show to discuss 7 Questions with Emmy – an interview segment that began last summer. Emmy has now asked 7 questions to over 40 people including Keith Morrison, Lester Holt, Dr. Oz, Bobby Bones, Lindsey Stirling, Robert Irwin, Walker Hayes and Dean Cain. Emmy shared the story of a Rexburg doctor who built a large, colorful igloo in his backyard.
Emmy returned to the show Thursday asking questions to Barrymore and Seth Meyers, the host of 'Late Night' on NBC. She also told an "inappropriate" joke that left the talk show hosts laughing.
You can watch the interview in the player above.
Emmy's on Facebook! Connect with her here.