7 Questions with Emmy is honoring educators during Teacher Appreciation Week
Published at
|

Updated at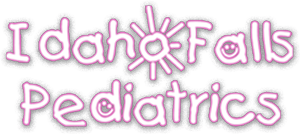 7 Questions with Emmy is brought to you by Idaho Falls Pediatrics, whose specialty is your child's health and happiness. Its doctors and staff are dedicated to providing the best, cutting edge solutions for your child's medical condition in a friendly, clean and respectful atmosphere.
Every week I'm interviewing fascinating people in our community, nation and around the world!
The idea came from a Facebook commenter who saw a video of me and my family floating down the river in Island Park. The person said I should turn the tables and interview my dad (Nate Eaton) – so I did and the rest is history!
It is Teacher Appreciation Week so I thought I would ask my teachers some questions and tell them something I like about them! Today I'm speaking with Mrs. Jones, Mrs. Roberts and Mrs. Meldrum – they're all the best! I wanted to let all the teachers and staff at my school know they're special so, with the help of Chick-fil-A in Ammon, I left them each a little gift (thanks, Chick-fil-A!).
You can watch the video above to see my entire interview. And it's Tag a Teacher Thursday so I'd love to hear the name of your favorite teacher and what you liked about them. You can comment below or on social media. If your teachers are in Idaho Falls School District 91, you can use the #WeLoveOurD91Teachers hashtag.
If you have an idea for someone I should interview or just want to say hi, email me! My address is emmy@eastidahonews.com.