It's mating and nesting season for the American Avocets in Market and Mud Lake Management areas
Published at
|

Updated at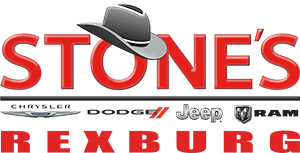 Living the Wild Life with Bill Schiess is brought to you by Stone's Chrysler Dodge Jeep Ram in Rexburg, which sells new and used vehicles, has factory-trained technicians, and offers auto financing and leasing solutions.
The battle was on. A single male American avocet approached a female as she grabbed a bite to eat before she went back to sitting on her nest. The nester's significant other, who was sitting on the nest as he attacked the guy attempting to break up his family, did not appreciate the move.
Feet stomping on the intruder's back, followed by the wings on the back of his head, drove him under the water. Each time a body part would surface, the long-curved bill would jab the exposed part. The unrelenting attack appeared to be an attempt to drown the would-be interloper.
When given a chance to escape, the male wading bird remained single and went looking for a place to peacefully check out his wounded ego or maybe to find a single lady. Meanwhile, the couple stayed close together as the female finished eating before heading back to her nest.
Several weeks ago, large flocks of American avocets, one of my favorite shorebirds, traveled through the Market Lake and Mud Lake Wildlife Management areas. Most continued their migration to large shallow marshes where they will nest in large colonies while a few setup nesting spots here in the Upper Snake River Valley. Most avocets will migrate and nest in Montana, Wyoming and the Dakotas where they can find marshes to raise their young.
Two weeks ago, I witnessed the beginning courtship of the same pair involved in the altercation with the single male. The pair were part of a group of six on a small pond near Market Lake.
My attention was drawn to the female as she stood in the water with her head near the water, softly calling as she kept her tail pointed toward the male. After about five minutes, he placed his bill under her head, lifting it while he mounted her. After copulation occurred, they crossed bills, as a human couple would hold hands, and waded around for two or three minutes celebrating their union.
Over the next few days, I watched the pair as they made a depression on the shore behind a patch of grass and lined a simple nest with sticks and a few feathers. For them, it was a place to incubate their eggs. Each of them has been taking turns sitting on their expectant family. It will be June before we will know how successful they are at producing offspring.
A battle with a lonely bachelor is about the least of their worries as there are plenty of predators lurking near their nest. Black-crowned night herons, Great blue herons, American bitterns, several species of gulls, coyotes, mink, weasels, Northern harriers, several ospreys and even a Peregrine falcon have been seen hunting that pond. A pair of Canada geese hatched out seven goslings two weeks ago and only two of them appear to have survived so far.
The coloring of the avocets will change during the summer as they will lose the burnt orange head and chest feathers as they are replaced by white and gray ones. So, by the time the fall migration to the south occurs, they will not only look different but will also act different. In the meantime, I will enjoy watching them as they protect each other and their kids.
A few of the colorful songbirds are showing up as I had some Evening grosbeaks and a Bullock's oriole in my backyard. It is time for me to put out the orange-halves and the hummingbird feeders for those birds hooked on sugar. Let me know what different birds you are seeing in your travels through eastern Idaho. Last year we had some rare visitors like Indigo buntings and Blue grosbeaks.