Man who started the Henry's Creek fire arrested again for damaging property
Updated at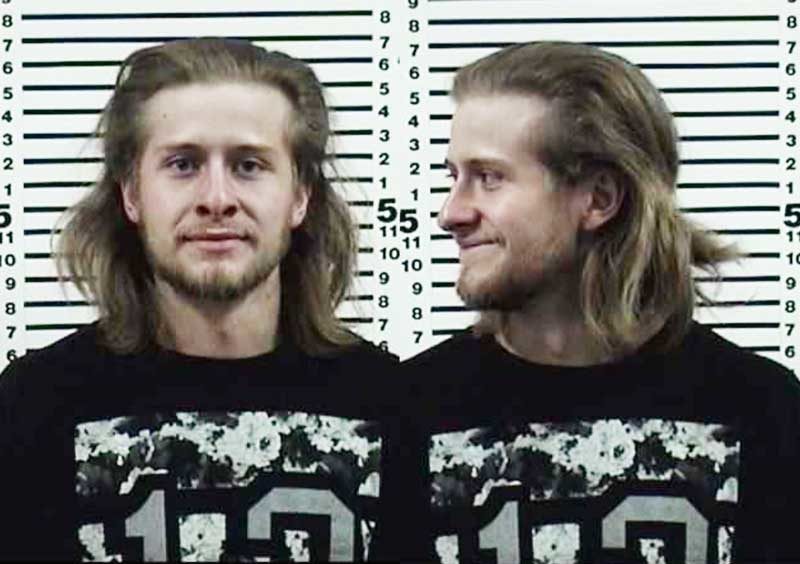 IDAHO FALLS — An Ammon man who is responsible for the fire that caused millions in damages — has once again been arrested for damaging property.
This time, Kristian John Lopez, 20, was arrested for allegedly breaking into an ex-girlfriend's home, according to police reports.
Warrants for Lopez's arrest were issued in February after he allegedly violated a no-contact order. The order was issued between Lopez and his ex-girlfriend after he was found guilty of a domestic violence and battery charge in 2015.
In addition, to the alleged non-contact order violation, warrants also were issued for Lopez for alleged malicious injury to property and unlawful entry.
According to police reports, on Feb. 4 Lopez showed up at his ex-girlfriend's home on the 400 block of Hansen Ave around 3 a.m. Lopez is said to have pounded on windows and doors to the ex-girlfriend's home, yelling for her to let him in. Lopez removed screens from the windows in the home attempting to find an unlocked one, according to court records.
The ex-girlfriend said at one point she could hear what sounded like tools being used to pry open a door. According to court records, at that point the girlfriend crawled out a window and hid outside from Lopez.
While hiding outside the ex-girlfriend saw Lopez attempt to steal her car, at this point she called police.
When police arrived, a man matching Lopez's description was seen walking away from the car, but was able to leave the area before police could apprehend him.
The ex-girlfriend choose not to pursue charges against Lopez, but police did request a warrant for violating the contact order.
The next day, around 2 p.m., the ex-girlfriend's father drove to the house and saw Lopez walking away from the home. When the father got to house he discovered his daughters bedroom window broken and inside the home were tools normally stored in the garage.
As a result, police requested additional warrants for malicious injury to property and unlawful entry.
Lopez appeared before magistrate judges earlier this week on the charges and pleaded not guilty. He is currently being held on bonds totaling $16,500.
Lopez is due back court in March for a restitution hearing regarding the Henry's Creek fire and other hearings for his more recent charges.