PRIMM: Gravity's got nothing on me
Published at
|

Updated at
Editor's note: This is a column by Myles Primm, a new intern with EastIdahoNews.com. Most companies like their interns to hit the ground running. We threw ours into the sky.
IDAHO FALLS — Flying in a C-130 plane is a once-in-a-lifetime experience, but it's one I only want to experience once.
This weekend the Blue Angels will draw thousands of people to an airshow at the Idaho Falls Airport. But on Friday, I got to take a sneak peek from the air inside "Fat Albert," a massive C-130 "Hercules" plane, while the pilots were performing evasive maneuvers before an audience of veterans on the ground.
Before we started, there were several briefings and paperwork that had to be filled out. This only served to exacerbated my anxiety of this new, but allegedly safe experience. I somehow managed to sign my name and click my seat belt all by myself.
The flight was promised to be an 8-minute ride similar to that of a roller coaster. However, I can't remember the last roller coaster I went on that lasted longer than 2 minutes. Regardless, being on board for these evasive maneuvers was fulfilling a childhood dream. Feeling the massive machine hug the twists and turns was like being in a scene from "Star Wars."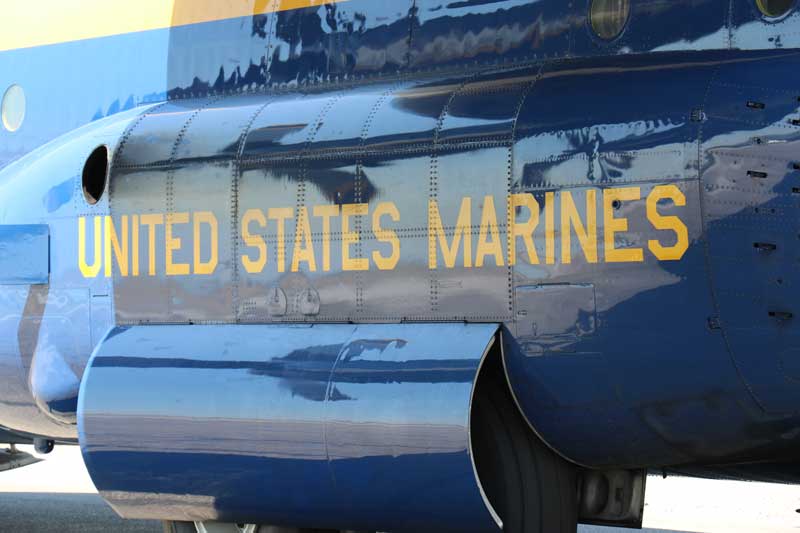 Myles Primm, EastIdahoNews.com
The most interesting experience of the flight was the alterations in gravity. In the briefings, the pilots promised we would experience "0-G" as well as "2-G" in the flight.
We usually feel 2g when we are on a rollercoaster. It's the forcing motion that drills down on you making sure you'll never move a muscle for those intense seconds. This happened multiple times during the flight. In fact, the 2g force was so strong during some of the maneuvers I struggled to close my mouth.
The 0g experience was an experience unlike anything I've felt before. Imagine the feeling you get when you're falling from jumping from a high platform but in reverse. It was like I was jumping into water, "falling up," as poet Shel Silverstein put it. Unreal, unimaginable, unlike anything I've experienced.
Myles Primm, EastIdahoNews.com
However, after about six minutes I started to feel my body wanting to reject the wild ride as the "souvenir bag" they gave us at the beginning was getting closer to becoming a source of relief. The issue for me was the lack of moving air blowing on my face. And no kind flight attendant was passing out pretzels. Those factors contributed to the queasiness that prompted the passenger next to me to slowly scoot away from me.
Thankfully, I kept it all together and we landed. As we all walked off the plane and onto the tarmac, we were a bit shaken up and exhilarated at the same time.
This experience brought a new perspective to the challenges our servicemen and women go through on a daily basis to help us stay safe at home. I had a deeper appreciation for that sacrifice as I spent eight minutes in their shoes.
It was another life lesson learned from "Fat Albert" himself. One I hope to never forget.