Local singing group donates thousands to toddler with facial deformities
Published at
|

Updated at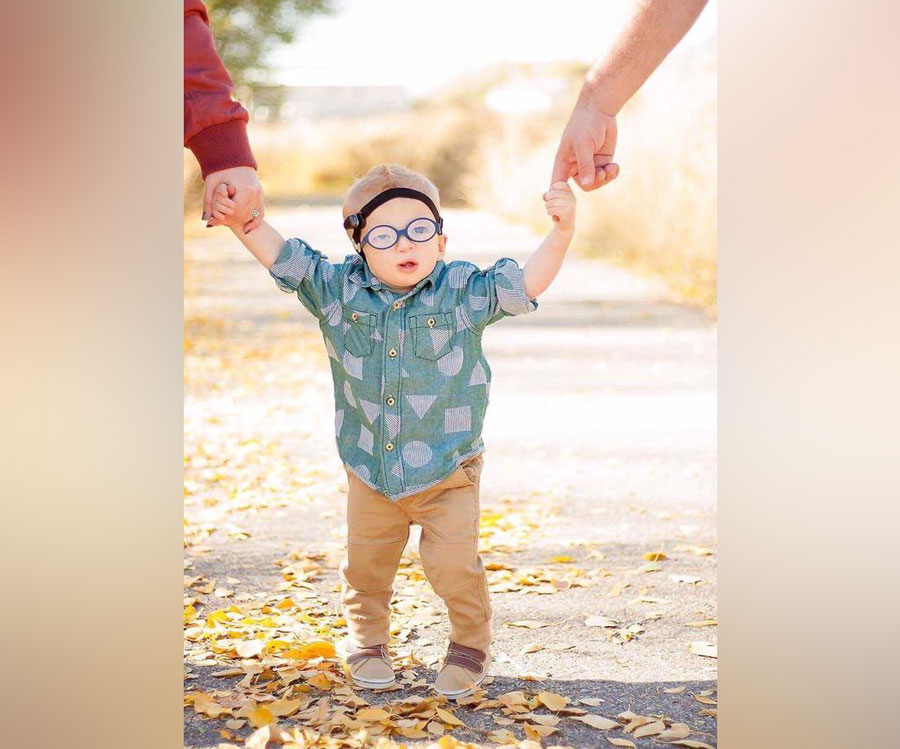 IDAHO FALLS — A local group of young singers raised nearly $28,000 to help a 1-year-old boy with severe medical issues.
Recently, the S.O.S. (Singers on Stage) held a check ceremony to deliver money to the family of Everett "Rett" Mouser of Idaho Falls. The money was raised from a benefit concert in November.
"We are just truly grateful for all the love and support from the community," said Kylee Mouser, Rett's mother.
Mouser said this money will help the 18-month-old immensely and go toward medical needs and expenses.
Rett suffers from many craniofacial deformities, including a unilateral cleft lip extended up to his nose and gum line. He was born without a right ear and has a facial nerve palsy on the right half of his face, allowing him little control over his facial expressions.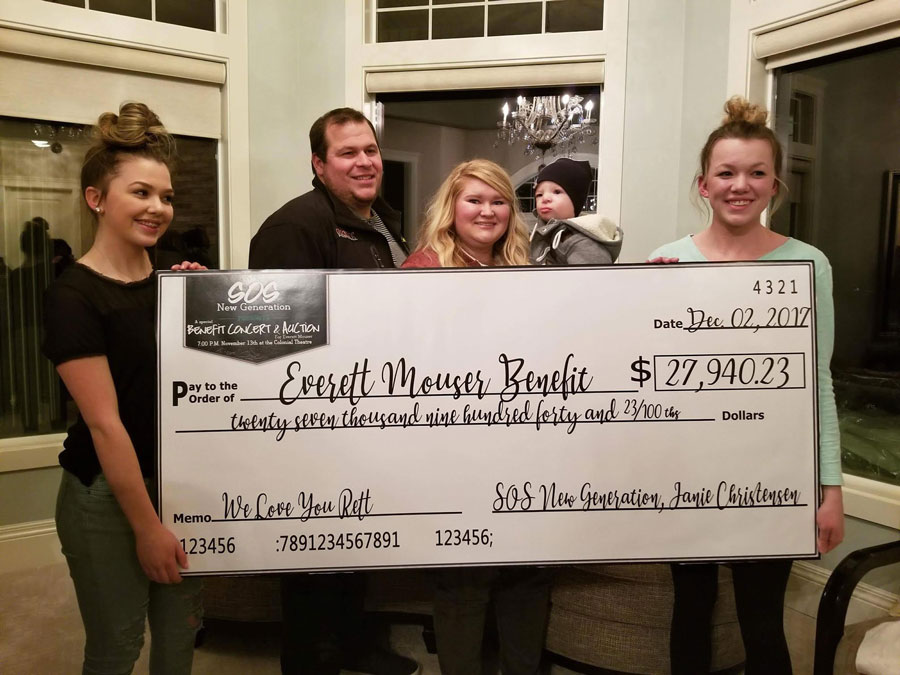 Courtesy photo
"Having a child with many medical needs comes with its fair share of worry and heartache. This money will definitely help ease the financial burdens that accompany the worry," Mouser told EastIdahoNews.com.
Co-producer Christina Stutzman said the event, held at the home of director Janie Christensen, "went amazing."
"We raised more money than we ever thought we would. We actually broke a record," Stutzman said.
RELATED: Local singing group to hold concert for child born with facial deformities
She said the singers hadn't known about the amount raised beforehand. She said after the sheet was drawn off of the check, everyone went silent.
"The family didn't know what to say because they were in so much shock because they weren't excepting what was behind that sheet," Stutzman said.
Mouser and her family are overwhelmed with gratitude and hope that one day they too can pay it forward.
"The families involved behind the scenes (Christensen's and Olsen's) have both seen their fair share of medical trials, and for them to be so willing to put forth so much time and effort for my sweet boy is incredible," Mouser said.
Courtesy photo
The group, made up of 15 kids, worked hard to seek sponsorship, donations and raffle items for the show. Sponsors donated anywhere from $50 to $1,000 per child.
The group's benefit concert has become an annual tradition. Stutzman said hundreds attended the event, including local sports groups like the Rigby High School Football team and the Idaho Falls Elite Allstars cheer squad.
"We had a full house. It was packed," Stutzman said.
Stutzman said Christensen has worked hard at making wishes come true for families every year. She said the group is happy to help anyone in need.
"We're just thankful for this opportunity. We love helping anyone that we can," Stutzman said.