Pet of the Week: Abel
Published at
Today's Snake River Animal Shelter Pet of the Week is Abel.
Abel is a senior dog at the shelter, meaning he's 8 years or older. While he may be a senior, he still has a lot of life left in him.
Abel will make a great pet for anybody looking for a good family dog. He's great with kids and people, although he probably won't do well with a fury roommate. He should go to a home as a single pet.
Abel and many other animals are looking for their furever homes. You can check them out at the Snake River Animal Shelter located at 3000 Lindsey Blvd. in Idaho Falls. You can call the shelter at (208) 523-4219 or visit their website here.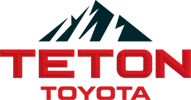 Pet of the Week is sponsored by Teton Toyota, which serves eastern Idaho with a "No Problem" approach to every service and new and used car sale. It takes great pride in supporting this amazing community.