The man behind the popular 'Pickles' comic strip answers 7 Questions with Emmy
Published at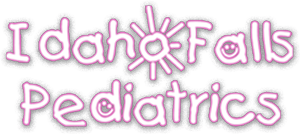 7 Questions with Emmy is brought to you by Idaho Falls Pediatrics, whose specialty is your child's health and happiness. Its doctors and staff are dedicated to providing the best, cutting edge solutions for your child's medical condition in a friendly, clean and respectful atmosphere.
Every week I'm interviewing fascinating people in our community, nation and around the world!
The idea came from a Facebook commenter who saw a video of me and my family floating down the river in Island Park. The person said I should turn the tables and interview my dad (Nate Eaton) – so I did and the rest is history!
Today I'm speaking with Brian Crane. He is the creator of "Pickles," one of the most popular comic strips that has been published in newspapers for over 30 years.
"Pickles" is about an elderly couple, Opal and Earl, and their daughter, grandson and pets. It became syndicated by the Washington Post Writers Group in 1990 and today appears in 1,000 newspapers around the world. In 2001, Brian was awarded the prize for Best Comic Strip by the National Cartoonist Society.
In 2005 and 2011, he was a nominee for Cartoonist of the Year by the same group. In 2013, he won the Reuben Award for Cartoonist of the Year from the National Cartoonist Society. His daughter Emily colors the daily and Sunday strips for him.
Here are the questions I asked Brian:
Where did you come up with the name 'Pickles' for your comic strip?
Tell me about Opal and Earl.
How did you get major newspapers to publish your comic strip and keep publishing it after all these years?
How do you come with ideas for a new comic every single day?
Do you have a favorite comic you've created?
What do you like to do when you aren't drawing?
What have you learned over the years doing your comic strip?
BONUS QUESTIONS
Do you like dill or sweet pickles better?
What was your favorite part about growing up in Idaho?
Do you have any advice for me?
Watch my interview with Brian in the video player above and you can learn more about him and "Pickles" on his website here.
If you have an idea for someone I should interview or just want to say hi, email me! My address is emmy@eastidahonews.com.
Emmy's on Facebook! Connect with her here.