Crumbl cookies founder Sawyer Hemsley answers 7 Questions with Emmy
Published at
|

Updated at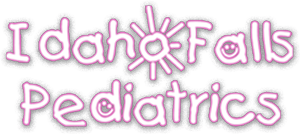 7 Questions with Emmy is brought to you by Idaho Falls Pediatrics, whose specialty is your child's health and happiness. Its doctors and staff are dedicated to providing the best, cutting edge solutions for your child's medical condition in a friendly, clean and respectful atmosphere.
Every week I'm interviewing fascinating people in our community, nation and around the world!
The idea came from a Facebook commenter who saw a video of me and my family floating down the river in Island Park. The person said I should turn the tables and interview my dad (Nate Eaton) – so I did and the rest is history!
Sawyer Hemsley opened the first Crumbl cookies with his cousin, Jason McGowan, in Logan four years ago while he was attending Utah State University. There are now 215 stores in over 30 states and the business continues to grow. In addition to the original milk chocolate chip, Crumbl has over 150 specialty cookie flavors that rotate every week. My favorite is the pink frosted sugar cookie!
I was happy that Sawyer agreed to answer 7 questions! Here's what I asked him:
How did you come up with the idea to open Crumbl cookies?
Who taught you to make cookies?
How do you come up with all the different flavors?
What's your favorite cookie that Crumbl makes?
Have you ever made a cookie that didn't taste good and what did you do?
What's one lesson you've learned as a business owner?
What advice do you have for me?
Watch my interview with Sawyer in the video player above and check out all the delicious Crumbl cookie flavors on their website, Facebook page and Instagram account.
If you have an idea for someone I should interview or just want to say hi, email me! My address is emmy@eastidahonews.com.