7 Questions: Shawn and Carrie Bradley talk about his NBA career, what he's learned as a quadriplegic and dating in a grocery store
Published at
Every week I'm interviewing fascinating people in our community, nation and around the world.
Shawn Bradley is one of the tallest players to ever play in the NBA. Standing at 7 feet 6 inches, Shawn played center for the Philadelphia 76ers, New Jersey Nets and Dallas Mavericks. Before his professional career, he was a basketball player at BYU.
RELATED | NFL quarterback Taysom Hill answers 7 Questions with Emmy
Last year, Shawn was hit by a car while riding his bike in St. George, Utah. The crash resulted in a traumatic spinal cord injury in his neck that left him paralyzed.
I recently sat down with Shawn and his wonderful wife Carrie. They met at a basketball game a few years ago and then reunited at a local grocery store, where they met up every night for several months before getting married in 2017. They have nine children together.
Here are the questions I asked Shawn:
What was the best and worst part about playing basketball for your job?
Do you have a favorite memory playing in the NBA?
How did you guys meet and was it love at first site?
What's been the biggest lesson you each have learned since Shawn was hit by a car?
Have you guys ever been to Idaho and tried our famous potatoes?
Was there ever a time when you had to stand up for your beliefs while playing basketball?
If you were able to walk again for one day, what would you do during that day?
 
BONUS QUESTIONS
 
What size shoe do you wear?
What do you each want to remembered for?
Can you share a piece of advice that might help me?
Watch my entire interview with Shawn and Carrie in the video player above.
You can follow Carrie on Instagram here.
If you have an idea of someone I should interview or just want to say hi, send me an email: emmy@eastidahonews.com.
Connect with Emmy on Facebook and Instagram!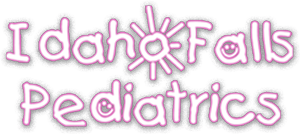 7 Questions with Emmy is brought to you by Idaho Falls Pediatrics, whose specialty is your child's health and happiness. Its doctors and staff are dedicated to providing the best, cutting edge solutions for your child's medical condition in a friendly, clean and respectful atmosphere.