"Dutch" at Action Motor Sports talks about his job, what he learned battling cancer and more
Published at
|
Updated at
Every week I'm interviewing fascinating people in our community, nation and around the world.
Steve Dutcher, AKA "Dutch," is the General Manager at Action Motor Sports. He also works with the Sawtelle Resort in Island Park, loves the outdoors and is a cancer survivor.
I was excited to chat with Steve and asked him the following questions:
What does a General Manager do?
What is the coolest ATV that you have ridden on?
What do you like about being outdoors?
Have you ever crashed while riding?
You had cancer a few years ago. What is something you learned going through that?
How did you get the nickname Dutch?
Can you share a piece of advice someone has given you that might help our viewers and me?
Watch my entire interview with Dutch in the video player above and you can find out more about Action Motor Sports here.
Missed any of my previous interviews? Watch them all here. And if you have an idea of someone I should interview or just want to say hi, email me: emmy@eastidahonews.com.
Connect with Emmy on Facebook and Instagram!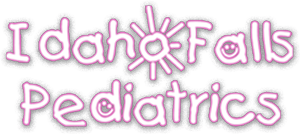 7 Questions with Emmy is brought to you by Idaho Falls Pediatrics, whose specialty is your child's health and happiness. Its doctors and staff are dedicated to providing the best, cutting edge solutions for your child's medical condition in a friendly, clean and respectful atmosphere.