Celebrity chef Gordon Ramsay serves up tough criticism in Island Park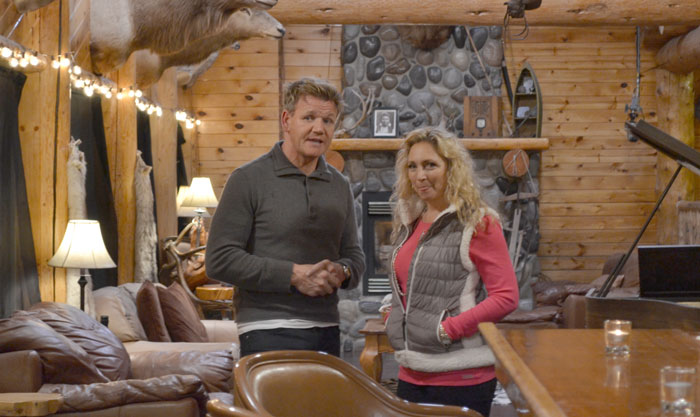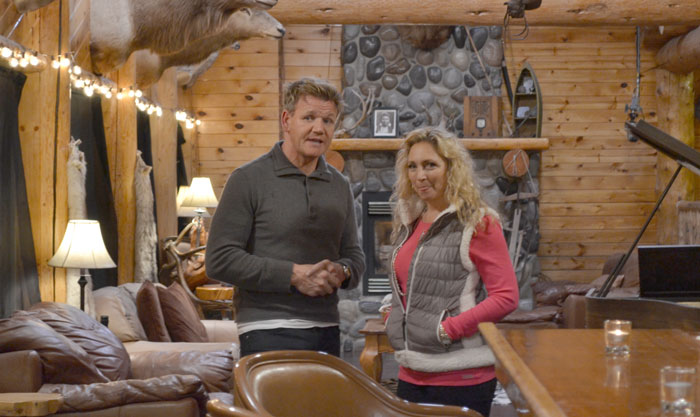 ISLAND PARK — A winter snow storm in Island Park wasn't enough to keep celebrity chef Gordon Ramsay from bringing his customarily biting critique to eastern Idaho recently.
Last week, Ramsay spent several days at the Angler's Lodge in Island Park taping a third season episode of "Hotel Hell." The Fox reality show focuses on Ramsay finding struggling hotels around the country and then helping the owners make changes to bring back customers.
Ramsay, a Scottish-born chef with a fiery temper, is well known for making adult cooks cry on Fox reality television shows such as "Hell's Kitchen," "MasterChefs" and the now-canceled "Kitchen Nightmares."
As with his other shows, Ramsay brought his signature inspirational "toolkit" with him to Island Park — a mix bag of swearing, criticism, bluntness and eventually praise.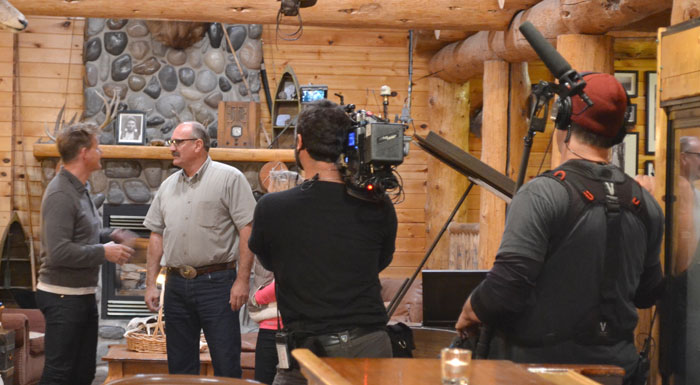 Angler's Lodge owner Dave Eby told EastIdahoNews.com that Ramsay didn't like their in-house chef.
"He yelled and screamed at her about quality and the time (her food) took to prepare," Eby said. "But of course, they are going to break you down — that way they can be the hero at the end of the show."
Angler's Lodge, a hotel and restaurant, sits along the Henrys Fork of the Snake River at 3336 Old Highway 191 in Island Park. Eby bought the property and built the hotel and restaurant in stages in 1996 and 1997.
Similar to many attractions in Island Park, the Angler's Lodge is designed with a modern cabin style. The hotel provides food, drink and lodging, but also a picturesque outdoor landscape. The owners said guests can see a lot of wildlife from the hotel's deck.
Eby and his wife, Dede Eby, say the venue has had a successful nearly two decades, but feels the publicity from "Hotel Hell" could help bring in new business.
Ramsay's research team first heard about the Angler's Lodge about six months ago.
"We look for the most fruitful, the most desperate scenarios," Ramsay told EastIdahoNews.com. "We met with the family last month and realized what was at stake. This isn't a property purchased two years ago — this is nearly two decades in the making. When it's family run and about to disappear, it makes me more anxious to get it right."
During their time at the Angler's Lodge, Ramsay and his crew remodeled several rooms, critiqued kitchen services and rebuilt the menu to appease local customers.
"The location of this hotel is fascinating in terms of access," Ramsay said. "Hiking, hunting, fishing, snowmobiling, and beautiful scenery literally right off the doorstep."
Dede Eby said she was pleased with the redesigned rooms. Eventually, all of the rooms will be redesigned and "no two rooms will be alike."
Dave Eby took the restaurant critiques in stride. He said he was already aware of many of the issues Ramsay pointed out during the shoot. But he appreciated the opportunity for the publicity.
An airdate for the episode has not been set.
During the television shoot, Ramsay also told EastIdahoNews.com about his visit to Idaho.
"Idaho Falls and Island Park really remind me a lot of northern Scotland," he said. "We hunted, we fished and we didn't waste anything. We walked to school no matter the weather, and we were safe."
The celebrity chef also weighed in on the famed Idaho potato.
"We have several restaurants across the U.S. and if it wasn't for Idaho supplying our spuds in Vegas I would be well and truly f*cked," Ramsay said."So yeah I'm in love with Idaho, coming from a man who really knows his spuds, they are pretty unique."
DIRECTIONS:
RELATED CONTENT
Hotel Hell TV show featuring Island Park Hotel