Local man turning old building into movie theater
Published at
|

Updated at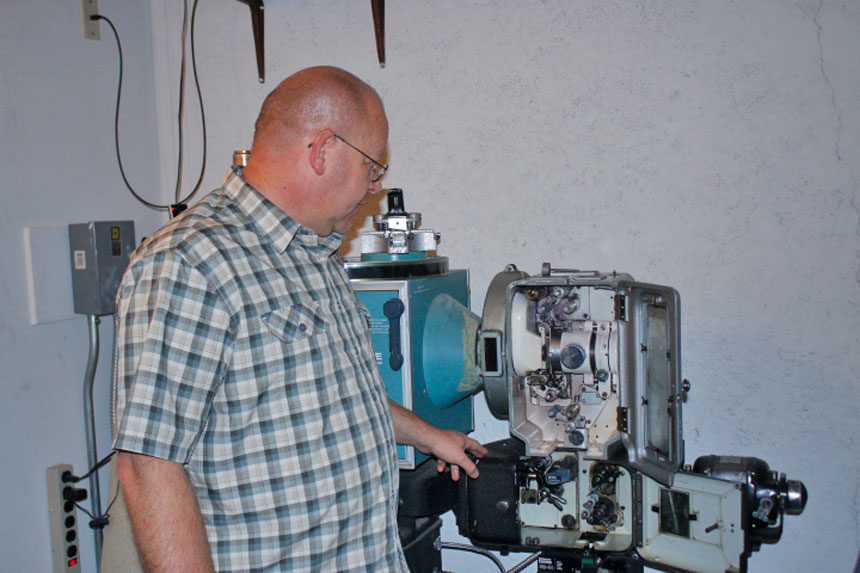 BLACKFOOT – A man who loves movies wants to make Blackfoot an entertainment hub for families in east Idaho.
Kent Lott is the owner of the old Blackfoot Motor Building on Bridge Street, which he is turning into a seven-plex movie theater.
"We always knew we wanted to build a theater," Lott said. "Last year we had a family come in the (building). We got to talking and (the mother of the family) said 'you need to build a theater in Blackfoot.'"
Lott says the same lady spoke to Julie Ann Goodrich, executive director for the Greater Blackfoot Area Chamber of Commerce. Goodrich then spoke with Kurt Hibbert, the Blackfoot City Planner.
After touring the building with Hibbert, Lott says he saw the potential of the building.
Leslie Sieger | EastIdahoNews.com
Lott has owned and managed theaters in east Idaho for more than 20 years. In 1993, he and his wife purchased the Centre Theater in Idaho Falls. They turned the balcony of that theater into another auditorium. In 2000, the Lotts purchased the Paramount Theater, adding on a second theater.
"I love the creative process," Lott said about the construction projects. "It's fun to me."
Lott tells EastIdahoNews.com he developed a fascination with movies as a kid.
"I was mesmerized by my family's 8mm camera projector. When I was in the sixth-grade, the principal would let me run the 16 mm projector."
Lott says the new theatre will include laser digital projectors, along with stadium seating and 7.1 surround sound.
The theater will open in June of 2018
In a press release announcing the construction of the theater, Mayor Paul Loomis said,
"This is a huge win for the City and the Blackfoot Urban Renewal Agency as it will be located right in the heart of the historic downtown revitalization area."