Here's how local organizations are preparing for a potential coronavirus outbreak in eastern Idaho
Published at
|

Updated at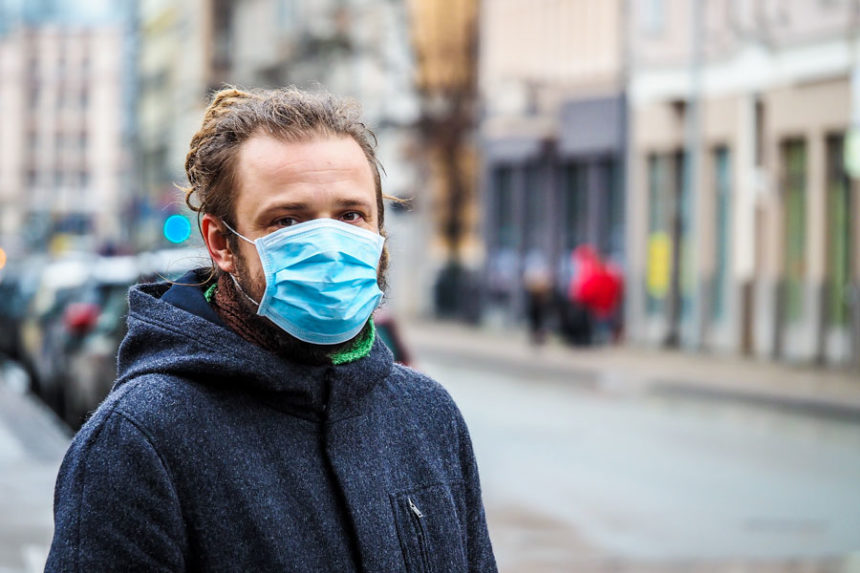 EastIdahoNews.com will keep this article updated. Check back regularly.
IDAHO FALLS — The quickly spreading novel coronavirus or COVID-19 is causing serious alarm for people worldwide, with about 200,000 confirmed cases and about 8,000 deaths, according to the World Health Organization.
Nationally, there are about 3,500 with 58 deaths so far. Idaho officials are currently reporting no cases.
"To my knowledge, there are currently no cases in Health District 7," said Mimi Taylor, the district's spokeswoman. "This is a rapidly evolving situation and with more testing becoming available, this could change at any time. The plan is for the first case in the state to be announced by the governor if and/or when that occurs."
Still, local and state government entities and private companies are wary.
Organizations in eastern Idaho are postponing public events and meetings. EastIdahoNews.com spoke with several large local businesses and government organizations to find out how they are responding to the outbreak.
Select Organization:
K-12 schools
Most schools in our area are not meeting in classrooms. Click here for information on individual schools.
Supermarkets
Click here to see policies put in place by regional supermarkets.
Eastern Idaho Regional Medical Center
Staff is taking precautionary steps as COVID-19 continues to spread.
As of Tuesday, March 17, the hospital tightened its visitor restrictions, such allowing only one visitor per patient. Click here for details.
Idaho Falls Community Hospital
The hospital is encouraging people who are sick to first call their primary care doctor. That way the doctor and patient can discuss if the ill person is at risk of contracting COVID-19 and should be tested.
"We're contacting our providers in the area and letting them know how we want them to handle the patient once they have contacted them and if it's appropriate to come this way for testing as well," said Director of Nursing Linda Wolsey.
If you meet the COVID-19 criteria of having respiratory symptoms or having traveled where COVID-19 is present, Infection Preventionist Terri Neuerburg said you shouldn't walk into a health care facility and expose it to others.
"If you're in emergent care and need immediate care due to respiratory systems, we definitely want you to come," Neuerburg said. "But if you don't, then we need to do as much by telephone as we can. That's guidance from the CDC."
The hospital is asking people at the door if they have any symptoms and are providing masks, Emergency Department Manager Jeremiah Brock said. They're also trying to limit unnecessary traffic in and around the hospital.
"We're recommending if there's not a dire need to be visiting in the hospital … do a phone call or wait until the person is home," Brock said. "We want to make sure we don't place our patients at any risk. Some of them are already health compromised.
The hospital confirmed they have already tested patients for COVID-19.
"We're asking that everybody use good prudence and common sense in this," Brock said.
Portneuf Medical Center
PMC has announced it's postponing upcoming public events and meetings. Spokeswoman Mary Keating said the decision was influenced by the CDC's guidance to at-risk populations to avoid mass gatherings.
As of Wednesday, the Teddy Bear Clinic, originally scheduled for March 14 and a seminar on women's health from Daniel Rowland, MD, set for March 19 are postponed.
Idaho National Laboratory
INL employees received an email Tuesday with "updated guidance" that became effective immediately. The email says all nonessential business travel (international/domestic) is currently suspended. Essential business travel, meaning travel required by a customer, client or program, must be approved by the laboratory director's office.
International visits have been suspended, employees (as well as household members) who have traveled from or through a CDC Level 2 or 3 country in the last 14 days must self-quarantine away from work for 14 days. This also applies to visitors and new hires, the email says.
"It's really a fluid situation. It could change, but this is what we're telling people today," INL spokeswoman Sarah Neumann says.
INL's Continuity Emergency Response Group has implemented daily teleconferences to discuss COVID-19 updates and to make decisions on if any additional actions are needed, the email states.
Neumann said the INL has a pandemic plan should it need to implement it.
"For a lot of facilities, we can work with a reduced staff level like we do between Christmas and New Year's," Neumann says. "I think it could be similar to that (if it gets to that point) where some essential people would be in to take care of things, but other people would work from home."
Idaho court system
The following is a news release from the Idaho Supreme Court on March 13:
In response to the State of Emergency Proclamation issued by Gov. Brad Little today involving the novel coronavirus, the Idaho Supreme Court has released an emergency order to provide administrative guidance to local courts to help protect the health and safety of court employees, elected officials and the general public. The order establishes measures with guidance for implementation between Monday, March 16, and Friday, April 10, 2020.
If a person has a court date scheduled, they should contact their local court to determine whether the judge overseeing their case will hold the hearing and whether they will be required to attend in person or via telephone. The order does not direct the process of any individual case and the Supreme Court has not vacated any individual cases' hearings or excused the appearance of any individual.
The full court order details each measure, which includes the suspension of in-court appearances with the exception of emergency matters; postponements and/or rescheduling of civil trials, hearings and motions; reasonable efforts to reschedule criminal trials subject to a defendant's right to a speedy trial; limitations to the number of people attending courtroom proceedings for safety purposes and other efforts to protect the public and high-risk individuals from anyone symptomatic of the COVID-19 virus. Several additional measures are detailed in the order with the intent to protect public health and promote public safety.
Any person who is scheduled to appear in court, or has court business, during the timeframe established by the order is encouraged to contact their respective court to confirm whether their case or business is moving forward as scheduled.
College of Eastern Idaho
The following is a news release from the College of Eastern Idaho:
College of Eastern Idaho (CEI) announces that the college will close the campus to the public during spring break, effective at midnight today, Wednesday, March 18, until 7:00am, Monday, March 30.
CEI's Career & College Readiness Center, Library, Testing Center, and Tutoring Center will be closed to all during spring break. Student Affairs will be available over the phone, online, and via videoconference. Please call 208-524-3000, option 4, for an appointment.
CEI staff will have access to campus and will continue to work during spring break. CEI faculty and students are also allowed on campus as necessary.
The CEI administration is monitoring the evolution of the coronavirus/COVID-19 situation. The college will update the community with pertinent information as developments occur in our region and necessitate adjustments to our approach.
CEI cares about our local community and intends to be a good partner in this emergency effort.
For ongoing campus coronavirus/COVID-19 updates, please visit the: http://www.cei.edu/about-us/news-and-events/covid-19
Brigham Young University-Idaho
BYU-Idaho announced Thursday via email that all campus face-to-face classes are cancelled beginning March 13 through March 17. Classes will resume online March 18 using remote instruction tools.
Some classes cannot reasonably meet remotely, so instructors will communicate specific instructions regarding these classes, the email states. Online classes will continue as scheduled.
As far as housing and services, students have the choice to stay in the Rexburg area or return home for the rest of this semester, according to the email. For students who choose to stay, BYU-Idaho says campus services, small-group activities and approved student housing will continue to be available.
Idaho State University
On Thursday, ISU said they are trying to be proactive in an effort to prevent illness, while continuing to educate students.
In the event that Idaho State University needs to move to classes online, the University has guidelines and options for professors to continue teaching students.
Another Idaho university, Boise State, is planning to deliver all university courses online Friday in case of the potential arrival of the coronavirus.
Idaho State Department of Education
Idaho State Department of Education Spokeswoman Kristin Rodine told EastIdahoNews.com that as of Wednesday, they'd been notified of one small school closing for a day to conduct a thorough cleaning.
"We're a local control state, and decisions on specific precautions and actions are made by the local districts in consultation with public health districts," Rodine told EastIdahoNews.com
The Idaho State Department of Education published a news release last week on its website about COVID-19 resources for districts and the public.
"The SDE is keeping in very close contact with districts throughout the state and sharing the latest and best information from the Department of Health and Welfare, Centers for Disease Control and other agencies," Rodine says.
She said they've communicated directly with schools several times, including a letter notifying them that districts will be held harmless if a disease outbreak necessitates closures of schools.
They're also in close contact with the U.S. Department of Education and the USDA, which funds school meal programs.
"Student and community health is a prime concern for the State Department of Education, as it is for our many school districts and charter schools," Superintendent of Public Instruction Sherri Ybarra said in the news release. "Idahoans have many questions about coronavirus, and making answers and helpful information widely available helps calm concerns and encourage precautions."
Shoshone-Bannock Tribes
In a news release last week, Public Affairs Manager Randy'L Teton said the tribes postponed this month's annual 6'Under Basketball Tournament to later in May.
"To safeguard our community and Tribal employees, we are considering restricting employee work-related travels to those states with active COVID-19 cases and to keep our people safe from this outbreak," Tribes Executive Director Elese Teton states in the news release.
Teton said tribal health officials are meeting weekly to report and update on any potential risks. Other proactive measures are being discussed by the Fort Hall Business Council and Tribal health officials to ensure the health and safety of the community, he mentioned.
Update: Also affected are the following:
Tracy Bryd Concert (rescheduled for an as yet-unannounced date). Refunds can be requested by emailing support@yapsody.com or through the chat feature on the shobangaming.com website.
Bridal Show (canceled, may be rescheduled). Vendors can contact Michelle at (208) 238-4833 for more information.
Painted Horse Buffet (beginning March 15 until further notice).
Melaleuca
The following is a directive from Melaleuca CEO Frank VanderSloot to his employees on March 13:
As you know, the rapid spread of the coronavirus is a major worldwide concern. Melaleuca is not immune to the situation. We had substantial experience with this issue when it surfaced several weeks ago in China. I am pleased to announce that not a single Melaleuca employee in China nor any of our 140,000 Marketing Executives in China have contracted the virus. We believe that's partly because of the high level of vigilance that we immediately took when the virus was originally announced in China. Now that the virus has made its way to the United States, we are going to take similar precautions here.
This is a very serious virus. Although some have very mild reactions to the virus, for others, it is fatal. Even those that survive can have permanent lung damage. The death rate is currently about 2%. Experts predict that unless the spread of the virus is immediately curbed, approximately 80% of all US citizens will eventually contract the virus. Using that math, 1,600 Melaleuca U.S. employees would contract the virus and 32 of them would die. We cannot allow that to happen.
No coronavirus has yet been detected nor reported in Idaho. But it is only a matter of time. Melaleuca is taking what may appear to be extreme measures. But soon, others will follow our example and it will be shown, that the precautions we are taking today are not only wise, but extremely prudent. We learned this from our experience in China. We will be monitoring the situation day by day. But, beginning this morning, the following precautions apply:
We are asking that any team member that has the slightest, sneeze, fever or cough, not even consider coming to work. Please protect your fellow employees.
All employees that have gone to Jazz basketball games in the last two weeks are restricted from coming to work for two weeks after the game. You will remain on payroll. We ask you to continue to work from home.
All commercial travel is 100% restricted. No employee that has flown commercially will be allowed to come to work until two weeks after they have flown. This includes flights that have been taken on private time.
All employees will be measured with a "temperature gun" when they enter the building. Anyone with the slightest fever will be sent home.
All bathroom countertops, lunchroom countertops, stair banisters, and surfaces in public workplaces will be sanitized on an hourly basis.
The hot bar and salad bar in the Leaf and Drop will be served with servers so that serving spoons are not touched by more than one person.
Since there is no way of knowing for sure who has contracted the virus, for the next two weeks, all meetings will be held via telephone or videoconference. There will be no one-on-one meetings. And no meetings in conference rooms. (Yes. I'm serious!) Even if the person you want to talk to is just five steps away, I'm asking you to call them on the phone, not meet with them in person. This will seem extremely strange to all of us. We love working together and interacting so much. We may have withdrawal symptoms! But this is an important step.
Clear Defense hand sanitizer will be available throughout each building. We encourage you to use it consistently and often.
Beginning Monday, only Melaleuca employees will be allowed into any Melaleuca building. No visitors will be allowed inside any Melaleuca workplace.
If our entire nation, and every company in it, would take these steps for the next 30 days, the virus would be stopped in its tracks. Unfortunately, too many will not take these steps until it is too late.
I encourage you to also take precautions within your own family. Be wise. For the time being, you might consider restricting your shopping and staying out of public places. The consequences for overreacting are zero. The consequences for not acting quickly enough are serious.
I believe you will see school closings shortly. They're just waiting for the virus to show up in Idaho. They don't want to be seen as overreacting.
We applaud the NBA for shutting down NBA games and the NCAA for restricting attendance at March madness games. These are extreme measures. But they are appropriate for what is coming our way. What happens the next two weeks around the country will dictate our future. At Melaleuca, were going to take every appropriate precaution to keep you safe. But what you do on your own to protect your family will be more important than what we do as a company.
Stay healthy. Take the Peak Performance Pack daily. Wash your hands often. Use Clear Defense often. Be wise. Protect your family.
Sincerely,
Frank VanderSloot