LIVE: Idaho Falls City Council holding meeting tonight to discuss COVID-19 safety enforcement
Published at
|

Updated at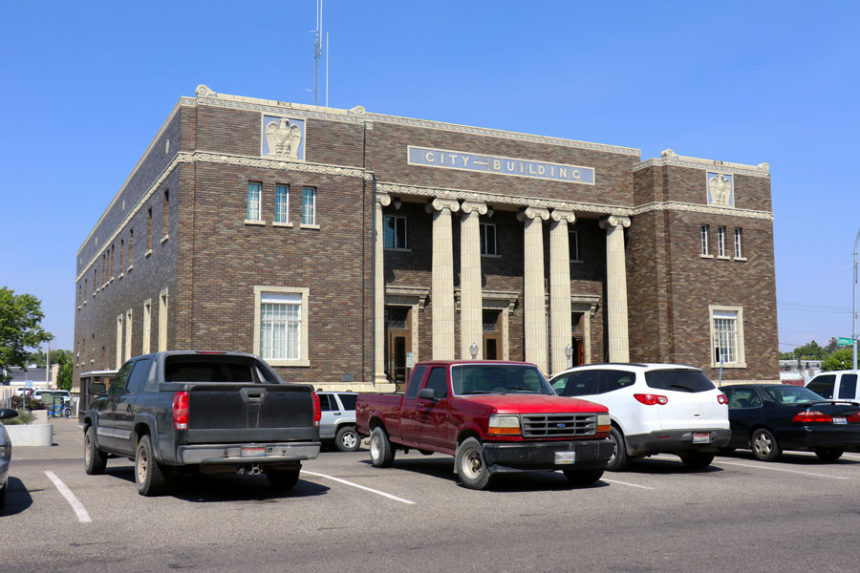 IDAHO FALLS — Some type of COVID-19 safety enforcement announcement is expected to be made tonight during an Idaho Falls City Council meeting.
On the agenda for the city council meeting is a "Coronavirus update and consideration of possible Council action including adoption of a resolution." At a city council work session held Monday, a draft regarding a COVID-19 resolution was discussed. However, the draft has since undergone changes, which are expected to be discussed Tuesday evening.
The draft comes after Bonneville County was moved to the most serious level — critical risk — of Eastern Idaho Public Health's COVID-19 Regional Response Plan on Thursday. The county had hit the metric of at least 45 active COVID-19 cases per 10,000 people for three consecutive days.
The critical risk level indicates an alarming increase in COVID-19 cases. On Tuesday, Bonneville had 134 new COVID-19 cases to bring the total of confirmed and probable cases to 7,191 since mid-March. That is the highest amount of cases in EIPH's eight-county region. A case is considered probable if a person has not been tested, or a test is pending, and the person has all the symptoms of COVID-19, has come into direct contact with an infected person, and developed symptoms within the expected timeframe.
Bonneville currently has 585 active cases and is responsible for more than half of the deaths in the health district with 58 so far.
Back in July, restrictions were placed on gatherings and masks became mandatory in Bonneville County. But since then, there has been much debate about masks, and some resistance to the mandate overall.
RELATED: FACT OR FICTION: Local medical and legal experts weigh in on masks
Idaho Falls is not the first local city to discuss the role it can play in helping keep its community members safe during COVID-19. Last week, Rexburg discussed possible enforcement of a mask mandate but no decisions were made at that time. On the other hand, Pocatello passed a mask ordinance Thursday that includes fines if residents don't wear one. Boise recently announced similar enforcement policies.
EastIdahoNews.com will stream the Idaho Falls City Council meeting that begins at 7:30 p.m.
For more COVID-19 news, click here.