Latter-day Saint leaders Elder and Sister Bednar answer 7 Questions with Emmy
Published at
Every week I'm interviewing fascinating people in our community, nation and around the world!
The idea came from a Facebook commenter who saw a video of me and my family floating down the river in Island Park. The person said I should turn the tables and interview my dad (Nate Eaton) – so I did and the rest is history!
Today I'm at The Church of Jesus Christ of Latter-day Saints Administration Building interviewing Elder David A. Bednar and his wife Sister Susan Bednar. Elder Bednar has been a member of the Quorum of the Twelve Apostles since 2004 and was the president of Brigham Young University-Idaho in Rexburg.
He and Sister Bednar have three sons and I had a great time chatting with them in Elder Bednar's office.
Here are the questions I asked:
What does an apostle do and Sister Bednar – what do you do in your role?
What have you learned traveling the world and do you have a favorite place you've been?
What do you like best about being a grandpa and grandma?
I've heard you're known as "Grandpa Ice Cream." What is your favorite kind of ice cream and Sister Bednar – do you have a nickname?
How do I keep my faith strong during hard times in my life?
Have you ever seen a miracle?
You used to live in Idaho. What did you like best about living there and what's your favorite way to have a potato?
BONUS QUESTIONS
What do you like to do in your free time?
How do I know if Heavenly Father has really heard my prayers when sometimes it feels like he isn't answering them?
What do you want to be remembered for?
What advice do you have for me?
Watch my entire interview with the Bednars in the video player above. You can follow Elder Bednar on Facebook, Instagram and Twitter.
If you have an idea for an interview or just want to say hi, email emmy@eastidahonews.com.
Connect with Emmy on Facebook and Instagram!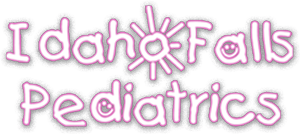 7 Questions with Emmy is brought to you by Idaho Falls Pediatrics, whose specialty is your child's health and happiness. Its doctors and staff are dedicated to providing the best, cutting edge solutions for your child's medical condition in a friendly, clean and respectful atmosphere.
Get News In Your Inbox