7 Questions with Emmy takes you inside the AdventureDome – one of America's largest indoor theme parks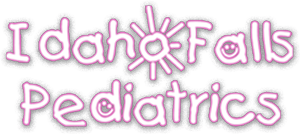 7 Questions with Emmy is brought to you by Idaho Falls Pediatrics, whose specialty is your child's health and happiness. Its doctors and staff are dedicated to providing the best, cutting edge solutions for your child's medical condition in a friendly, clean and respectful atmosphere.
Every week I'm interviewing fascinating people in our community, nation and around the world.
The idea came from a Facebook commenter who saw a video of me and my family floating down the river in Island Park. The person said I should turn the tables and interview my dad (Nate Eaton) – so I did and the rest is history!
I've now interviewed over 125 people (you can catch them all here) and today I'm at the Circus Circus Adventuredome in Las Vegas. It's a 5-acre indoor amusement park within a large glass dome that has dozens of rides, attractions, games, arcade games and more. VacationIdea recently named AdventureDome one of the 8 best indoor amusement parks in America.
Tom Nolan is the Vice President of Attractions at Circus Circus and he gave me a tour of the massive theme park – plus answered 7 questions! Here's what I asked him:
How many different rides and games do you have at the Adventuredome?
When was the Adventuredome built and who is it for?
How did you build a rollercoaster inside?
What's your favorite movie that's been shown in the 4D theatre?
What's your favorite ride?
What's the most unique part of Adventuredome?
Why should people come and visit the Adventuredome?
Check out my entire interview with Tom in the video player above and learn more about the Adventuredome at Circus Circus here.
If you have an idea for an interview or just want to say hi, email emmy@eastidahonews.com.