Amy Makechnie, author of new 'McNifficents' book, answers 7 Questions with Emmy
Published at
Every week I'm interviewing interesting people from Idaho and around the world!
Amy Makechnie is an author of books for young people of all ages. Her critically-acclaimed novels include 'The Unforgettable Guinevere St. Clair,' 'Ten Thousand Tries,' and she has a new book coming out next month called 'The McNifficents.' She also happens to be my dad's cousin!
Amy lives in New Hampshire and agreed to chat with me. These are the questions I asked her:
'The McNifficents' is different than your other books. Can you tell me why?
Where do you come up with the names of your characters?
What makes a good story?
Out of the three books you have written, do you have a favorite?
What's the hardest part about writing a book?
Can you tell me about your next writing project?
What advice do you have for people who want to write a book but don't know where to start?
You can watch my entire interview with Amy in the video player above and pre-order her book here. Learn more about Amy and her work on her website.
Missed any of my previous interviews? Watch them all here. And if you have an idea of someone I should interview or just want to say hi, email me: emmy@eastidahonews.com.
Connect with Emmy on Facebook and Instagram!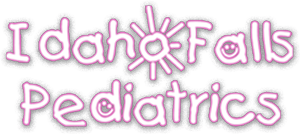 7 Questions with Emmy is brought to you by Idaho Falls Pediatrics, whose specialty is your child's health and happiness. Its doctors and staff are dedicated to providing the best, cutting edge solutions for your child's medical condition in a friendly, clean and respectful atmosphere.