Can Ralphie be part of your Christmas story?
Published at
Meet Ralphie, who is hoping for a home for the howl-idays. He's going a little stir crazy in his kennel, and would be eternally grrr-ateful to join a family!
Ralphie is a "pocket pitty," so he won't get very big. He's a sweet guy who does well with other dogs. He is a high-energy boy, so proper introductions will be important.
His energy levels mean he'd probably do best with older kids, too, but Ralphie has done really well with all the kids he's met so far.
Will you open your heart and home to this paw-some guy?
Maggy and lots of other animals are available for adoption at 3000 Lindsay Blvd. in Idaho Falls. You can see pictures and learn about the shelter on SRAS's Facebook page or website.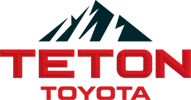 Pet of the Week is sponsored by Teton Toyota, which serves eastern Idaho with a "No Problem" approach to every service and new and used car sale. It takes great pride in supporting this amazing community.
Get News In Your Inbox