Farewell to a prophet: Funeral for LDS Church President Monson
Published at
|

Updated at
UPDATE
PREVIOUS STORY
SALT LAKE CITY — Thousands of people from throughout the world prepared Friday morning for a final remembrance of beloved LDS Church President Thomas S. Monson.
Funeral services for President Monson, who died Jan. 2, begin at 12 p.m. at the LDS Conference Center in downtown Salt Lake City.
KSL.com reports President Henry B. Eyring, First Counselor in the First Presidency, will conduct the services, according to the funeral program. The Mormon Tabernacle Choir will perform four musical selections throughout the service.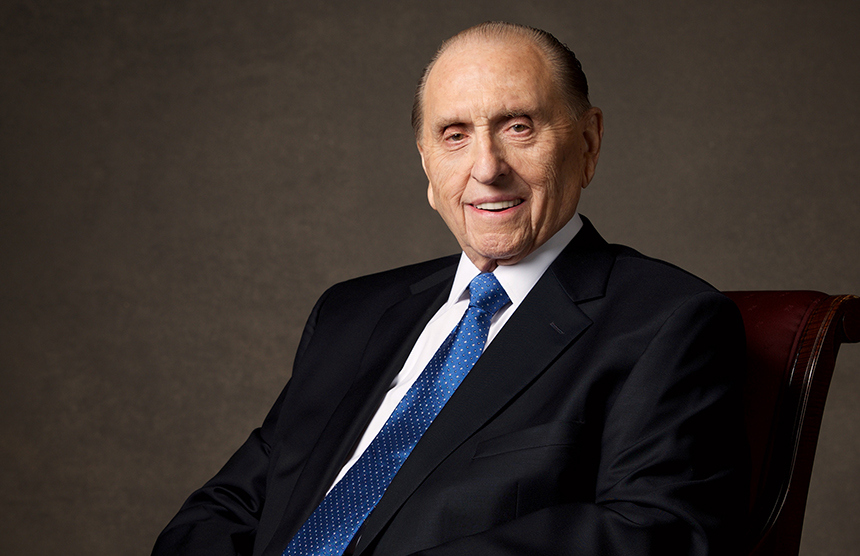 Four speakers will include President Eyring; President Monson's daughter Ann Dibb; President Dieter F. Uchtdorf, Second Counselor in the church's First Presidency; and President Russell M. Nelson, president of the Quorum of the Twelve Apostles.
Elder Jeffrey R. Holland of the Quorum of the Twelve Apostles will offer the benediction.
RELATED | Thousands line up to pay respects at President Monson's viewing
Seating is available on a first-come, first-served basis for individuals 8 and older. No tickets are required. Doors open at 10:30 a.m. and attendees must be in their seats by 11:30 a.m. Overflow seating will be available in the Salt Lake Tabernacle, Assembly Hall and Conference Center Theater.
Procession route
After the funeral, a procession will travel to the Salt Lake City Cemetery, where President Monson will be laid to rest during a private ceremony. The cortege will exit the Conference Center on West Temple and travel on West Temple to South Temple. It will turn east onto South Temple and proceed to N Street. It will turn left on N Street and travel on to the cemetery.
President Monson's son, Thomas L. Monson, will dedicate his father's grave.