Witness surprises defense team with new information during murder preliminary hearing
Published at
RIGBY — The suspect accused of killing a 72-year-old man in Rigby last year appeared in court Thursday for his preliminary hearing.
Jesse Gentle, 21, is charged with first-degree murder for the death of Merle Jay Sorensen. On Thursday, prosecutors presented evidence to Magistrate Judge Robert Crowley to determine if there is sufficient cause to move the case to a trial in district court.
During the hearing, Gentle's aunt, Tonya Stevenson, described the events she witnessed on the night of Sorensen's death. At the time, she was living at the home where the killing occurred. During her testimony, she provided new information that was not known to Gentle's defense team.
Stevenson indicated there was evidence Sorensen may have been sodomized prior to his death.
RELATED: Man charged with murder makes first court appearance
Stevenson said both Gentle and Sorensen were staying at her home on the night of Nov. 16. She recalled they were loud, which bothered her because she was in her bed, reading the Bible, before trying to sleep.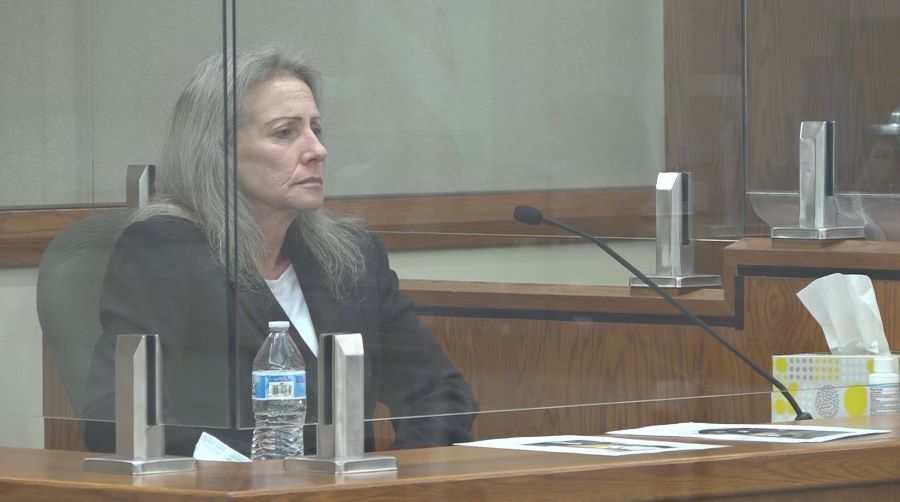 Court documents show Stevenson woke up agitated because of the noise and told the men to go back to their rooms. Sorensen reportedly struggled to walk, so Stevenson helped him into a covered patio where Sorensen slept on a futon.
Not long after, Stevenson observed Gentle had retrieved a shotgun but because she was tired, she didn't think anything of it.
Later, she was awoken by the sound of the shotgun firing twice without a delay. Stevenson came out angry at Gentle for firing a gun in her home. He claimed he shot a mouse. She took the gun away from him. She also testified to seeing Sorensen's body kneeling in front of a bloody futon and that Gentle told her Sorensen 'had a bloody nose.'
When Stevenson went to check on him, she found he had been shot and was lying facedown in a puddle of blood. She testified that his pants were pulled down, and it appeared he had been sodomized, although she clarified that she wasn't wearing her contacts.
Devastated, she testified that she told Gentle, "You killed my friend. You killed Jay." To which Gentle responded, "I'll take care of it."
Stevenson also testified that earlier that weekend, she caught Gentle with a pistol to his head, claiming he was 'trying to figure out who to use it on.'
In the defense's cross-examination, attorneys challenged Stevenson's story, particularly the details about sodomy. They also questioned her on her drug use, where she admitted that it is possible a hair follicle drug test may test positive for Meth.
Witness Tonya Stevenson testifying
Throughout the rest of the hearing, multiple Idaho State Police officers and Jefferson County Sheriff deputies testified about events they witnessed. They stated when they arrived at the home, the body appeared to have been dragged to the bathroom, and bags of clothes were found, which appeared to have been treated with bleach and purple dye. They said the dye may correspond to a purple stain police found on Gentle's hands.
RELATED: Man arrested for murder allegedly used bleach to clean up the scene
Attorneys for the state announced they were prepared to submit 84 different pieces of evidence during the hearing, not including an autopsy report on Sorensen's body, which had been completed but not yet received through the mail by the time of the hearing.
Near the end of the proceedings, the defense objected to the state bringing in their remaining witnesses, including the doctor that performed the autopsy, until the autopsy was available to read by both sides.
The judge adjourned proceedings until the physical report was available. The hearing may continue Friday or Monday, depending on the report.