FEEL GOOD FRIDAY: We show up at the DMV with lunch for everybody
Published at
|

Updated at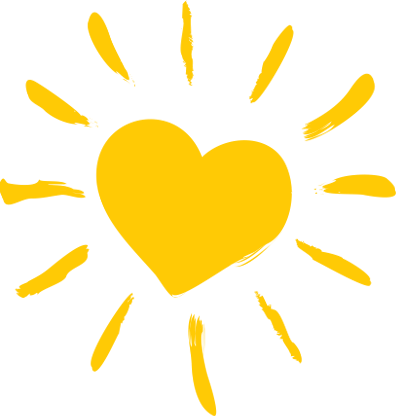 Nominate someone
Feel Good Friday is a weekly segment when EastIdahoNews.com partners with Wackerli Auto to surprise people in our community with random acts of kindness.
This week we decided to visit the Department of Motor Vehicles in Bonneville County and surprise patrons (and workers) with lunch! Waiting at the DMV can be frustrating so we wanted to alleviate some stress and spread some good news…and food!
Watch the video above to see how it all played out!
PREVIOUS FEEL GOOD FRIDAY SEGMENTS
FEEL GOOD FRIDAY: WE SURPRISE OVER 60 MAIL CARRIERS WITH BREAKFAST
FEEL GOOD FRIDAY: WATCH US SURPRISE A BIKER NAMED BUBBA
FEEL GOOD FRIDAY: WE SHOW UP AT STORY TIME WITH A SURPRISE FOR MOMS
FEEL GOOD FRIDAY: A HIDDEN CAMERA SURPRISE FOR THESE LOCAL COPS
FEEL GOOD FRIDAY: WE GO TO A GROCERY STORE WITH A SURPRISE FOR SEVERAL CUSTOMERS
FEEL GOOD FRIDAY: WOMAN DONATES HATCHIMAL TO GIRL WITH LEUKEMIA
FEEL GOOD FRIDAY: WE GO ON A TOY SHOPPING SPREE FOR THIS ORGANIZATION
FEEL GOOD FRIDAY: WE SPENT AN AFTERNOON SURPRISING PEOPLE WITH CHRISTMAS TREES
FEEL GOOD FRIDAY: WE SURPRISE A VIOLIN TEACHER AND HIS EAGER STUDENTS
FEEL GOOD FRIDAY: WE SURPRISE RED KETTLE BELL RINGERS WITH A TREAT
FEEL GOOD FRIDAY: SHE WAS STUNNED WHEN WE SHOWED HER WHAT WAS IN OUR CAR
FEEL GOOD FRIDAY: ELECTION WEEK SPECIAL EDITION
FEEL GOOD FRIDAY: WE SPENT AN AFTERNOON SURPRISING SCHOOL CROSSING GUARDS
FEEL GOOD FRIDAY: RIGBY STUDENT STUNNED WHEN WE SHOW UP AT SCHOOL
FEEL GOOD FRIDAY: SCOTTY MCCREERY'S BIGGEST FAN RECEIVES THE SURPRISE OF A LIFETIME
FEEL GOOD FRIDAY: HER HUSBAND IS GETTING A KIDNEY TRANSPLANT SO WE SURPRISED HER
FEEL GOOD FRIDAY: WATCH WHAT HAPPENS WHEN WE SHOW UP AT THE REXBURG POLICE DEPARTMENT
FEEL GOOD FRIDAY: DESERVING TEACHER STUNNED WHEN WE SHOW UP WITH A BIG SURPRISE
FEEL GOOD FRIDAY: WE SURPRISE PEOPLE WITH FREE LUNCH AT A DRIVE-THRU
FEEL GOOD FRIDAY: WE SPENT AN AFTERNOON SURPRISING PEOPLE WITH FREE GAS
FEEL GOOD FRIDAY: WE SPENT A MORNING PAYING FOR PEOPLE'S GROCERIES