7 Questions with Emmy: Olympic figure skater Polina Edmunds
Published at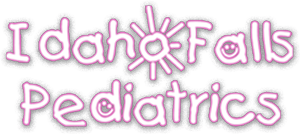 7 Questions with Emmy is brought to you by Idaho Falls Pediatrics, whose specialty is your child's health and happiness. Its doctors and staff are dedicated to providing the best, cutting edge solutions for your child's medical condition in a friendly, clean and respectful atmosphere.
It's time for 7 Questions with Emmy and today she is speaking with Polina Edmunds.
Edmunds is a United States Olympic figure skater and two-time U.S. National Silver Medalist. She visited Idaho Falls over the weekend to speak with local skaters at the Joe Marmo/Wayne Leto Ice Arena.
Watch the video above for the entire conversation.
If you're wondering what "7 Questions" is, read more about it here and if you have an idea of someone Emmy should interview, email neaton@eastidahonews.com.
Interviewing and singing with Dr. Oz
Pizza Pie Cafe founder Matt Smith